Andre Harrison Launches Fatherless Movement
March 7, 2012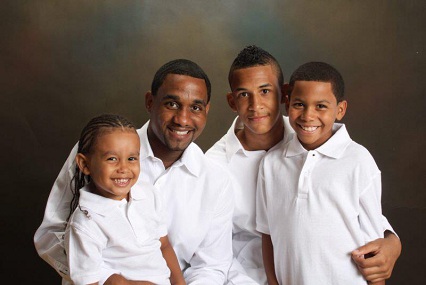 Andre Harrison, NEWD's official "Pastor with Swag," is a soon-to-be published author. As he pens his first work, [working title] From a Fatherless Father to his Sons, Pastor Andre is seeking to raise funds to ensure that this life-changing "manual for the fatherless" can be placed into the hands of boys who need it most - the millions of boys and young men in the U.S. and abroad who don't have fathers.
Andre Harrison was raised without a father. Yet, he is currently the very-present father of three boys, whom he fathers in the most loving, God-led way he knows how.

Through life lessons and an apparent intimacy with God, he offers readers practical proof that you can become a man even in the absence of a father.

Join the movement by donating to his cause at his official donor page. Whatever is raised will be matched by Kickstarter, the world's largest funding platform for creative projects.

Visitor Comments (0)
Be the first to post a comment!
Next week is the projected date for Donald Trump's return to power. Columnist V. Knowles wonders what will happen with the pro-Trump community.
Power facilitates access to money which maintains said power and influence over a society. This is the reason systemic racism exists in America. Can a believer understand this?
New York native Jose Figueroa Jr. has made it to the May live shows on NBC's "The Voice" Season 20 with a dominant Christian song selection and a gratefulness to the God.
Back To Archives