Meditative Musings: Sense of Community
August 9, 2012 • By Shari Grant
Recently, I was able to visit Jamaica during their Independence holiday. August 6 made 50 years since they have enjoyed governing their own country without British rule; 50 years since Great Britain's flag was last taken down and the flag of Jamaica - black, green and gold - was hoisted for the first time.
The Grand Gala was a massive outdoor ceremony that was held on the 6th, a culmination of all the celebratory events that had taken place up until that point. Rich with history and culture, it was an expression of the pride of a free people. When the flag was raised everyone, young and old cheered and then began singing the National Anthem. I was flooded with pride, awe and respect. Not simply for the country's independence, but for the sense of community that seemed to reverberate through the crowd. When any group of people comes together, it is an empowering experience for all involved.

As Christians, a strong sense of community must be evident in us as well. The old proverb, "no man is an island," although well-worn, is a true one. We are not meant to weather life on our own, without the strength, support, and confidence that community offers. God intends for us to enjoy abundant life, first from His direction through the Holy Spirit and His Word, and then through the aide of other brothers and sisters in Christ. "As iron sharpens iron, so one man sharpens another." Proverbs 27:17. He expects us to help each other to be better. We definitely can!
The power of prayer is strengthened when we come together, as well. Matthew 18:19, 20 says "Again, I tell you, that if two of you on earth agree about anything you ask for, it will be done for you by father in heaven. For where two or three come together in my name, there am I with them." God always hears every word called out to Him, whether we are with others or alone, but united prayer offers a special sense of His presence and welcomes Him in a different way.
Unity among us isn't just beneficial to us, but those around us, as well. We are called to be salt and light of the world -- a source of illumination and preservation (Matthew 5:13-16). The Lord also intends for us to be an example in speech, life, love, in faith and purity (1 Timothy 4:12). Our togetherness is a reflection of Christ, which can encourage those who know Christ, and draw those to Him who haven't had the pleasure of getting to know Him yet.
My encouragement to you (and to myself) is to find ways to inspire and foster the unification of the body of Christ, no matter what denomination, race, or economic standing. The common denominator is that we are all sinners in desperate need of a Savior, and have accepted His free gift of salvation from Almighty God made flesh.
We are one in the bond of love.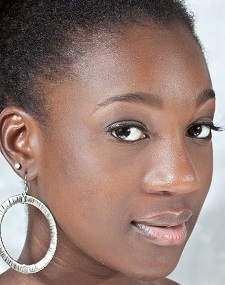 Shari Grant is a Registered Nurse in South Florida, where she was raised in a (very!) Jamaican home. Some of the loves of her life are words (both reading and writing them) and missions work. She enjoys spending time with friends and family while living for a good laugh - one that makes her belly ache and her eyes water. Her bottom line goal in life is to make the Lord smile and maybe even serve Him up a chuckle from time to time, too.

Visitor Comments (1)
Is the human being so naturally inclined to deceive? Columnist V. Knowles gives evidence for why we so often tend to hide, shroud and cheat
Isn't love anything but ordinary? Well, South Florida's dancehall reggae artist Ordinary proves that statement to be oh-so-wrong! Music critic and columnist Billy Delgado dishes about Ordinary's newest 2-disc album Love and Relationships.
Another how-to guide? ___________ for Dummies? Well, don't knock it yet! Columnist Shari Grant raves about the brand new career guidebook by first-time author Marie Saul. It's not stuffy or snooty. It's real, she says.
Back To Archives