Just Thinking: YOU HAVE FARED WELL, JAMAICA
August 22, 2012 • By V. Knowles
"Down the way where the nights are gay and the sun shines daily on the mountaintop"
YOU HAVE FARED WELL, JAMAICA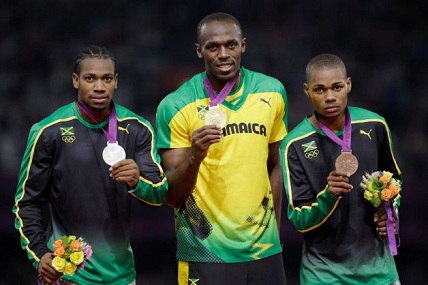 "Before God and all mankind, I pledge the love and loyalty of my heart, the wisdom and courage of my mind, the strength and vigour of my body in the service of my fellow citizens; I promise to stand up for Justice, Brotherhood and Peace, to work diligently and creatively, to think generously and honestly, so that Jamaica may, under God, increase in beauty, fellowship and prosperity, and play her part in advancing the welfare of the whole human race." (The National Pledge of Jamaica)
Usain Bolt's bold predictions and recent triumphs and the hosting of a 50th independence day party at my home gave me pause to think about the island of Jamaica.

What makes this isle the talk of the world? Why when anyone thinks of the English Caribbean, Jamaica automatically and instinctively comes to mind? Why is its impact on the world scene so huge and disproportionate to its size and population on the earth?
Now, before we proceed any further, I must state that I am not a Jamaican, I do not work for the tourism department, I have not received any bribe or remuneration and no one is holding a gun to my head. I am, however, married to one of the island's prettiest daughters.

Still, my sole purpose in this undertaking is to acknowledge and applaud excellence, celebrate great effort and appreciate magnificent accomplishments. Furthermore, in accordance with the principles of the good book, we should rejoice with those who rejoice and when the spotlight turns on you, you will yearn and seek for someone to rejoice with you.
Carl Lewis' statement, on the on the other hand, sounds like sour grapes. For those unfamiliar with his comments about the achievements of Mr. Bolt, he grudgingly responded to questions about the athlete's ability that, while they were terrific, there could possibly be drug violations relative to his performance. While anything is possible I ,for one, will choose to focus on the positive side of the equation. Moreover, Jamaica has a history of great sprinters, male and female, so this man's deeds are not a flash in the pan occurrence. You may want to research the exploits of Herb Mckinley, Arthur Wint, Donald Quarrie and Merlene Ottey if you are baffled, unconvinced or suspicious.
Yes! I understand that Jamaica has a litany of problems but that is not the purpose of this exercise today.
To understand the present and anticipate the future, we must look back at the past. Jamaica has always been first and foremost in many areas.
Jamaica's first inhabitants were the Tainos, an Arawak-speaking people, believed to be originally from South America. The Tainos called the island "Xaymaca" meaning "land of wood and water." These peaceful, seafaring people greeted Columbus when he first visited the island in 1494.
Columbus described Jamaica as "the fairest isle mine eyes ever beheld ..." His arrival marked the beginning of nearly 500 years of European occupation and governance. Initially, the Spanish settled near St Ann's Bay at "Sevilla Nueva" (New Seville), but eventually moved to "Villa de la Vega" (the city on the plains), now called "Spanish Town". Their new city swiftly flourished, becoming the island's center of activity.
During the 1650s, the British captured Jamaica from the Spanish. In a last-ditch attempt at defiance, the Spanish settlers freed and armed their slaves, who sought refuge in the island's interior. The Maroons, as these ex-slaves came to be called, continuously defied the island's new colonizers. The only army ever to defeat the mighty British, the Maroons, still exist in modern-day Jamaica.
Under British rule, Jamaica became a busy and wealthy colony. By the 18th century, the island was "the jewel of the British crown," producing 22 percent of the world's sugar on large, lucrative plantations. This success came at great cost to the African people, thousands of whom were forcefully brought to the New World as slaves."(Excerpted from the history of Jamaica).
Later on, large numbers of Chinese and East Indian peoples migrated to Jamaica in search of opportunity as merchants or indentured servants. This melting pot of humanity became the first English Caribbean colony to obtain independence in 1962. They adopted as their national motto, "out of many one people."
The first institution of higher learning in the English speaking Caribbean, University of The West Indies, was established in 1948 on the Mona campus in Jamaica.
The island of Jamaica has more churches per square mile than anywhere else on earth. The preachers are fully conversant with the scriptures and the most talented expositors of the "word" that I have ever heard.
This gift, in my opinion, has infused the Jamaican spirit with an indomitable resolve. They have become the embodiment of the verse, "I can do all things through Christ who strengthens me." How else do you explain a snowless subtropical country daring to enter an Olympic bobsled contest?
One can almost hear the answer when someone had the audacity to suggest such a ridiculous notion, "Yeh mon, no problem." That feat was a testament to the camaraderie, resilient and inventive nature of the people. They are not afraid of going anywhere or doing anything. At this point, one must pay homage to Bob Marley who made reggae music a worldwide phenomenon.
In fact, a new documentary by Kevin MacDonald that explains why Marley's music took a while to pierce black America was released a few months ago called Marley.
If you recall the lyrics to one of his most popular tunes, "Don't worry about a thing, every little thing is gonna be all right."
This carefree attitude coupled with a surprisingly incredible work ethic has made the Jamaican worker a highly sought after employee. A long-standing joke among comedians involves the Jamaican immigrant and his or her three jobs. Indeed, there is a special arrangement with U.S. immigration that allows employers to use housekeeping staff and farmworkers from the island. Here in the United States, one would be hard-pressed to find a home or hospital without a Jamaican nanny or nurse.
The majesty of the hills, the beauty of the valleys, the flaming loveliness of the gardens are more than equaled by the physical attractiveness of the women with three being proclaimed Miss World winners. They are Carol Crawford 1963, Cindy Breakspeare 1976 and Lisa Hanna 1993.
The country's mental prowess was fully evident in 1998. At the age of 12, Jody-Anne Maxwell of Kingston, Jamaica became the first and, as yet, the only non U.S. resident to win the Scripps National Spelling Bee.
They have been at the forefront of the struggle for social justice, civil rights and economic opportunity. In the early 1900s, Marcus Garvey was instrumental in drawing attention to the plight of disadvantaged blacks in the Western hemisphere. To this end, he founded the Black Star Line shipping company and the Universal Negro Improvement Association. Even though both failed, his daring and courage inspired others to continue the fight to better the social condition of Africa's children.
The topography, landscape, mountains, rivers and beaches have always seduced people as diverse as Ian Fleming, Errol Flynn and Johnny Cash. They have served as backdrops for movies such as Island In The Sun, Doctor No, How Stella Got Her Groove Back and Blue Lagoon.
The soil is so rich and fertile that one is able to cultivate every conceivable tropical fruit and vegetable. By products of this bounty include Appleton Rum and Blue Mountain Coffee which, if not the best in the world, are widely considered top class. In addition native spices and peppers have been married to create the famous "jerk seasoning" which is fast becoming the ingredient du jour of specialty dishes in fine restaurants and dining establishments.
While playing her part to advance the welfare of the whole human race, the land has birthed, bred or influenced characters as diverse and disparate as Gen. Colin Polin, Harry Belafonte, Grace Jones, Alicia Keys, Heavy D, Louise Bennett, Geoffrey Holder and Biggie Smalls.
They have refused to be limited by barriers, real or perceived. Boundaries in their minds are there for only one reason -- to be conquered. Therefore, within the foregoing context, Mr. Bolt's accomplishments are not really that extraordinary, but simply a matter of a tradition of excellence.
Their relentless drive to success has earned them legions of admirers but also a host of detractors. Their seemingly aggressive, overbearing ambitious attitude has created
a lot of animosity in the Caribbean.
One reason is the regret, jealousy and envy others feel when they see, read or hear of the astounding feats of the "J'can yardie" and ponder what could be if only they had the guts and moxie to get up and try.
So, to Mr. Lewis and his breed:
Get over it.
It is what it is.
Deal with it.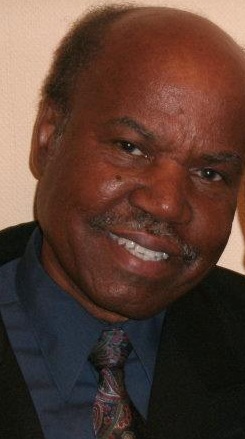 V. Knowles is a husband and father with an interest in penning issues that serve to uplift mankind. He melds his love for Classic literature, The Bible and pop culture - as sordid as it may be - into highly relatable columns of truth, faith and justice. Hence the name: Just Thinking. If he's not buried in a book or penning his next column, you may find him pinned to his sectional watching a good old Country and Western flick.

Visitor Comments (0)
Be the first to post a comment!
Is the human being so naturally inclined to deceive? Columnist V. Knowles gives evidence for why we so often tend to hide, shroud and cheat
Isn't love anything but ordinary? Well, South Florida's dancehall reggae artist Ordinary proves that statement to be oh-so-wrong! Music critic and columnist Billy Delgado dishes about Ordinary's newest 2-disc album Love and Relationships.
Another how-to guide? ___________ for Dummies? Well, don't knock it yet! Columnist Shari Grant raves about the brand new career guidebook by first-time author Marie Saul. It's not stuffy or snooty. It's real, she says.
Back To Archives