Book NEWD's Talented Voiceover Artists
September 5, 2012 • By Tiffani Knowles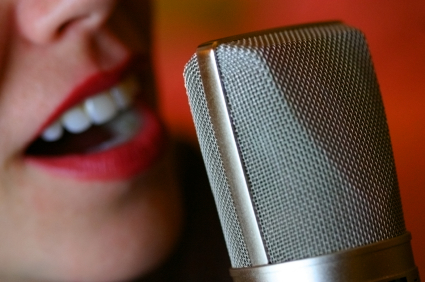 We invite businesses, churches and individuals to take advantage of NEWD's brand new suite of services include our NEWEST service voiceover narration and recording.
One's words can go a long way when the perfect voice is attached to it.

At NEWD, it's important to us that we elevate what you've written for say, your radio ministry recording, your video presentations or your on-air commercials, to be the utmost representation of you and your brand.
NEWD's chief voiceover artist is Tiffani Knowles, also the managing editor of NEWD.

She is an award-winning storyteller and has voiced narration and commercial copy for Kingdom Life Ministries International, Peter Bonadie Ministries, LifeZone TV, Open Bible Community Church, Millennial Financial Group, Bell Bridge Books, WLIB's "Internally Fortified" and, of course, NEWDradio.
Click here for a sample of NEWD's voice over work.
To book a NEWD voiceover artist and/or to secure a fully-produced radio commercial from rates starting as low as $40, contact us at 718-499-4824 or radio@newdmagazine.com. Visit our online store to make payment.

Visitor Comments (0)
Be the first to post a comment!
Is the human being so naturally inclined to deceive? Columnist V. Knowles gives evidence for why we so often tend to hide, shroud and cheat
Isn't love anything but ordinary? Well, South Florida's dancehall reggae artist Ordinary proves that statement to be oh-so-wrong! Music critic and columnist Billy Delgado dishes about Ordinary's newest 2-disc album Love and Relationships.
Another how-to guide? ___________ for Dummies? Well, don't knock it yet! Columnist Shari Grant raves about the brand new career guidebook by first-time author Marie Saul. It's not stuffy or snooty. It's real, she says.
Back To Archives