Small Businesses Funded in 3 Hours in Revolutionary Loan Program
February 17, 2016 • By Tiffani Knowles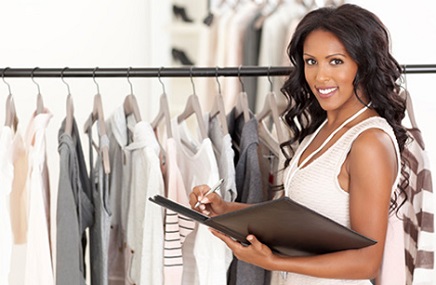 While traditional lending institutions and banks can take months to approve and fund small businesses for loans, Global Business Lending has teamed up with U.S. Business Lending to launch a special micro-loan program that can fund businesses in just three hours.
Global Business Lending, a Millennial Solutions company in Ft. Lauderdale, has teamed up with U.S. Business Lending to launch a program that provides small to mid-size businesses in the United States, Puerto Rico and Canada with instant loan approvals and funding in just three hours.
Businesses can qualify for up to $25,000 to help grow their business by way of new equipment, retail space, employees or advertising; it's up to the business to determine what area they will use these funds.
"Our program will literally revolutionize the business world. In this industry, the average approval time for business loans is 24-48 hours and funding time is 72 hours," said Zachary Knowles, CEO and co-founder of Global Business Lending. "There is currently nothing out there for businesses like our 3-hour funding turnaround."
According to Dean Sealey, Vice President of U.S. Business Lending, up until now, lenders have been reluctant to underwrite smaller short-term business loans because they are costly as measured against their return on investment and the higher risk of default.
This micro-loan program, however, will allow businesses to be approved in minutes, and at a fraction of the cost, with funding secured within three hours.
Traditional lending institutions will rarely consider most business owners unless they have perfect credit and collateral.
Qualifying under this new program requires neither collateral nor perfect credit. In fact, business owners with at least a FICO score of 500 will receive guaranteed approvals.
Global Business Lending can fund businesses with the following characteristics: only three months old, operating in high-risk industries and with up to nine negative days per month in a business bank account. Furthermore, these merchants will automatically qualify for additional funds in eight weeks.
U.S. Business Lending and Global Business Lending have been originating loans for years for business owners with credit scores as low as 400. The program has already been tested while partnered with the largest lender in the space in 2013, providing more than $1 billion in short term business loans in the United States each year. The test pilot included hundreds of businesses and millions of dollars in loans being originated by U.S. Business Lending in 2013. U.S. Business Lending and Global Business Lending are known in the industry for a loan process that includes minimal paperwork that can be completed with little or no obstacles, resulting in loans with maximum flexibility.
Small business owners who would like to get pre-approved for this special micro-funding in less than 3 minutes can visit www.GlobalBusinessLending.com or call 1-855-200-0705.

Visitor Comments (0)
Be the first to post a comment!
I was told once that there is no joy in dating a guy who doesn't dance. Au contraire. Turns out it can be just fine if you use these 5 tips.
We are all Haitians. we are Africans. We are Puerto Ricans simply because of one thing Trump cannot get: we are all humans. After hearing from Mayor Carmen Cruz, can and should we help the stranger?
Last night, you listened to Donald Trump describing immigrants from Africa, Haiti and El Salvador as people from sh*t hole countries. While you may be convinced that he is right, here's a story of a real-life sh*tholer, from rags to riches.
Back To Archives