Just Thinking: You and Yours
October 14, 2016 • By V. Knowles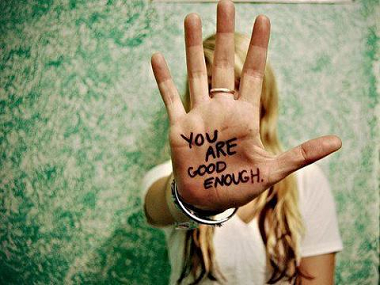 For so long you have lived your life under a cloud of despair and doubt that you have never given you a second thought.
For so long you have heard the curses and cries of defaming on every side that you have virtually given up.
You are so stricken with fear, dread and uncertainty that you are paralyzed-unable to make any kind of positive movement.
People have told you that you are worthless, good for nothing and you have come to believe it.
I don't know why you let them do those things to you.
Your standard reply when anybody asks you, how's it going?--SOS, different day. Your life is spent in sorrow and your years with sighing. Your strength and courage has failed because of the wounds inflicted upon you. Your backbone has wasted away. You regard your life as that which you witness disappearing down the swirling waters of the commode every time you use the bathroom.
I hope to change that.
You are important. You matter. You have value. You are unique. Remember from the beginning of time until the end thereof there will never be anybody exactly like you. You are one of a kind--the most precious thing in the universe. You are the greatest miracle of the God who died for you when you lost your way, so that you can find your way--the true way-- back again.
In every corner, everywhere, on every lip they are talking and whispering about you.
It says that you are the talk of the town so you must mean something for anybody to bother discussing or always thinking about you.
You are the center of the universe. There is no "I" in team but there is no team or teamwork without "you." When you are missing from a family, that family is referred to as a broken unit.
Donald Trump or Hillary Clinton cannot be elected to the presidency without you.
There is no church, organization, civilization, culture, town, city, country, nation or world without you.
NEWD Magazine or any publication would not exist without you. Everything in the world happens by you, for you and about you.
It is said in the Bible, "You shalt love the Lord with all your heart, soul and mind and you shalt love your neighbor as yourself."
What is that most important factor in that equation of life? You.
You subtract you from the expression and the whole thing becomes pointless and meaningless. Without you there will never be a "we," "they," or "them."
So people should be careful how they relate to or interact with you.
As you read this and your mind becomes transformed and renewed, you take on and assume a different attitude about you.
Then something miraculous, magical, wonderful, marvelous happens to you. There is a stirring in your spirit as a lightning bolt of revelation jolts you into a realization. It is earth shattering and revolutionary in its simplicity and profundity. It is something that only an omnipotent God can pull of and accomplish.
Are you ready for this?
You means "you," "I," and "us."
So, let us all shout it loudly from the rooftops together.
I am wonderful.
I am amazing.
I matter.
I am important.
I can do all things through Christ because he is eminently able and he lives within me.
Let us all think about that.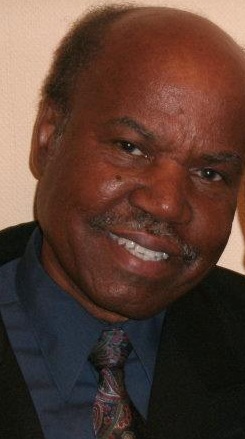 V. Knowles is a husband, father and prison minister with an interest in penning issues that serve to uplift mankind. He melds his love for Classic literature, The Bible and pop culture - as sordid as it may be - into highly relatable columns of truth, faith and justice. Hence the name: Just Thinking. If he's not buried in a book or penning his next column, you may find him pinned to his sectional watching a good old Country and Western flick.

Visitor Comments (0)
Be the first to post a comment!
At 43 years old, a distant 10 years from the last time he stood on the top of the winner's podium, all but written off as totally washed up, Eldrick "Tiger" Woods Jr. knows the thrill of a comeback.
Haitians in Miami. They have etched out a firm place as the second largest immigrant group in the region, just after the Cuban immigrants – who share a similar refugee history. How do they identify and how do they relate to other Blacks in the city?
New York seems to control everything. What we watch, what we eat, what we wear, what we think about. So, what's the spell this city has got over us?
Back To Archives