Just Thinking: Limitations of Grace Part 2
October 20, 2017 • By V. Knowles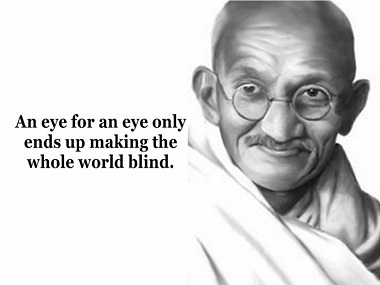 With Herod's soldiers on their heels, do you think Mary and Joseph took time to check the papers of the baby Jesus?
"Ok! So everything is in order, now let's go," they legally determined.
A lot of us consider grace is sufficient only for those of our class, culture, race, sex, sexual orientation or political persuasion. Grace is only available for people we like or find agreeable.
Many of us are, theoretically and intellectually, familiar with grace--confining it to Sundays in our profoundly moving, eloquent sermons.
One would be amazed how lustily we sing, "Grace, greater than all our sin."
The rest of the week not so much.
It does not have the capacity to reach into our daily lives to become a practical and spiritual application.
Therefore, grace should not and could not extend to Rahab, a prostitute. She was not only a practitioner of a prohibited profession, she was a member of a tribe that was ordered to be destroyed by Israel.
"Oops, sorry, in the heat of battle, didn't see the scarlet thread in the window," could have been a reasonable accepted excuse. Read Joshua 6.
It is insufficient for Ruth, a Moabite foreigner, enemy of Israel, a descendant of people who were not allowed to enter the nation of Israel.
How could we forgive David, coveting the wife of a faithful soldier, who admitted, "For I acknowledge my transgressions and my sin is always before me." - Psalm 51:3
Don't you feel that Jesus should have abandoned Peter after he denied his Lord, while so emphatically promising not to do so?
What was the purpose of the story of the Good Samaritan as told to the young Jewish lawyer?
Was not the older brother justified in being angry at the prodigal for wasting all of his father's substance on riotous living?
How about Jesus, a Jewish Rabbi, going out of his way to interact alone with the woman at the well--a serial adulteress none the less?
The people of the Way were probably right in being suspicious of Saul, a notorious hitman and a scourge of Christians.
What was Barnabas thinking when he decided to embrace Paul and welcomed that lost sheep into the fold?
Paul, even after accepting Jesus, could easily be regarded as a somewhat obnoxious fellow.
Consider the tense exchange between he and Barnabas about the status of John Mark in the book of Acts.
He mandated in 2 Thess. 3:10, "If a man does not work he should not eat."
"Deliver such a one to Satan for the destruction of the flesh," he ordered in 1 Corinthians 5:5.
He accosted Peter in front of all the Jerusalem bigwigs for his hypocrisy in Galatians 2.
He suggested that a man should be publicly condemned in a congregation for a transgression, so others would be scared into doing the right thing in1 Timothy 5:20.
You see, my friends, grace, in case you have forgotten, is unmerited favor, undeserved consideration, which is not dependent on our affection for the individual.
Being nice in our eyes is not a requirement for grace.
Being legally incorrect does not obviate our candidacy for grace.
Yes! Even people we do not even like or care for are eligible for its benefits.
Consider the reception offered to Mahatma Gandhi while seeking to become a Christian in the house of God.
When he entered the sanctuary; however, the usher refused to give him a seat and suggested that he go worship with his own people. Gandhi left the church and never returned, "If Christians have caste differences also, I might as well remain a Hindu." That usher's prejudice not only betrayed Jesus but also turned a person away from trusting Him as Savior.
If the Savior held that mindset, where would that leave us on the day," God looked down from heaven on the children of men, they have together become corrupt, they have all turned aside, there was none that seeketh God to do good, no not one." - Psalm 14:2-3
For we have all sinned and fallen short of the ideal of God.
Even while we were sinners with not a single redeeming quality to recommend us to a thoroughly righteous God, Christ Jesus sacrificed his life for us.
Why? I oftentimes ask myself.
How about you?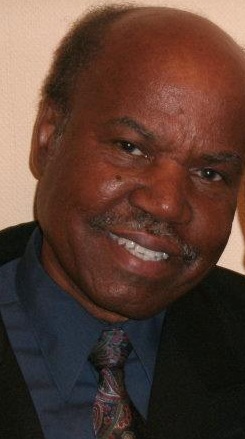 V. Knowles is a husband, father and prison minister with an interest in penning issues that serve to uplift mankind. He melds his love for Classic literature, The Bible and pop culture - as sordid as it may be - into highly relatable columns of truth, faith and justice. Hence the name: Just Thinking. If he's not buried in a book or penning his next column, you may find him pinned to his sectional watching a good old Country and Western flick.

Visitor Comments (0)
Be the first to post a comment!
There are some people who will never reach the level that you set for or expected from them. You need to understand that and be merciful, since the same thing can apply to you.
Who knew becoming a citizen has such spiritual, legal, mental and cultural implications? V. Knowles shares how years of double consciousness of being from somewhere and living somewhere else drove him to make an ultimate decision.
Launched in April as a web broadcast due to social distancing rules during the COVID-19 pandemic, The Situation Lounge is a program made possible by Training for Greatness, a Miami-based company that centers on training and holistic development for entrepreneurs.
Back To Archives