Kendrick Lamar Wins Pulitzer Prize for Music
April 17, 2018 • By Tiffani Knowles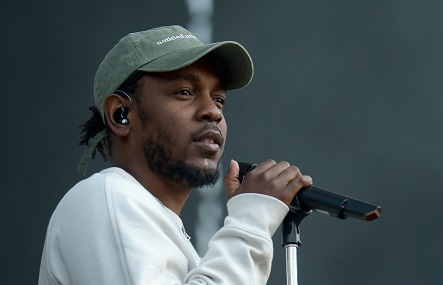 Kendrick Lamar is the first hip hop artist to win the music Pulitzer Prize. He was awarded this 100-year honor, that most associate with achievements in journalistic excellence, on April 16 for his 14-track "Damn."
Reminiscent of Billie Holiday's "Strange Fruit" or Nina Simone's "Mississippi Goddam, 29-year-old Lamar has sounded an anthem for the civil rights movement -- specifically the Black Lives Matter movement over the past three years.
While it has met its share of controversy since its inception in the late 1970s, hip hop has largely been associated with frank social commentary. From N.W.A. to Arrested Development, hip hop artists have been lyrical masters at shining a light on systemic inequities.
While the Pulitzer Prize Board which usually gives its music prize to classical or jazz works, Lamar's "Damn" was chosen for its realism and relevance in today's political climate.
The board called it "a virtuosic song collection unified by its vernacular authenticity and rhythmic dynamism that offers affecting vignettes capturing the complexity of modern African-American life."
In "The Heart Part 4," from the album "Damn," Lamar wrote, "Donald Trump is a chump, know how we feel, punk / Tell 'em that God comin' / And Russia need a replay button, y'all up to something."
"Damn" was released a year ago on April 14.

Visitor Comments (4)
Have you ever wondered how so-called nobodies land interview slots on CNN, MSNBC, OWN or TBN? The quickest answer is a publicist. The smartest answer is media mentoring.
In our post-modern, post-truth society, it seems that the rules have all been changed in modern American politics. Situation ethics makes what our administration does okay.
In Evangelical America, we are still struggling to arrive at the position where we will be considered "full" brothers, not mere brothers, or "secondary subordinate, servants to our white saviors." Read the story of two struggling missionaries of color.
Back To Archives