Mind Your Own Business, Mother-In-Law
February 8, 2012 • By Blessings s. Makanani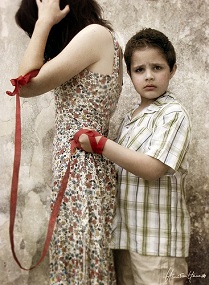 "Therefore shall a man leave his father and his mother, and shall cleave unto his wife: and they shall be one flesh."

Six thousand years later, marriage has become something of a group project.
From Hollywood's Monster-in-Law to horror stories we hear from our friends to divorce court episodes about "mama's boys" or, worse, incidents of abuse at the hands of meddling mothers-in-law, it seems this issue may be a real cause for concern.

Case in point. Experience Project (EP), a California-based social networking website dedicated to sharing personal stories (most times grievances), boasts thousands of subscriber complaints that pertain to run-ins with mothers-in-law.
A woman, who identified herself as Karla, 43, confessed to living in "pure hell" for the past 8 months because of her mother-in-law. She claimed she has been criticized for the "stupidest things."
"My mother-in-law blows me up telling me I'm selfish because I didn't offer her what I cooked," she wrote.

Karla said she developed high blood pressure because she was under such intense stress. She said that while in the hospital, she advised her doctor and nurses never to allow her mother-in-law to get anywhere near her.
Upon hearing a story like Karla's, many might recall the work of psychologist Sigmund Freud who coined the term Oedipus complex. Basing his theory on the Greek tragedy of Oedipus Rex who desired to sexually possess his mother and kill his father, he explains this term as a child's longing for the mother. Freud believed this longing could exist in both the male and female sexes. It is said to develop between the ages of 3 and 6 when a child begins to discover the romantic relationship between parents. This may make the child feel excluded.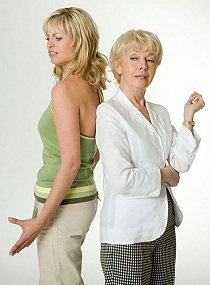 At this stage, a mother's attitude toward her child is crucial. Neglecting the child may influence the child to become a psychologically dependent adult, seeking compensation for their childhood denial - even until marriage. On the contrary, over-protecting the child may repel maturity and may still influence dependence on the mother - again, even in marriage.
In turn, when the dependence on a mother follows a man or woman into adulthood, it then influences the mother to become possessive and, thereby, a meddling mother-in-law.
In Europe, the meddling mother-in-law may be somewhat subtle in her approach. Still, the issue of interference will sneak in.
In London, Heidi Withers is certainly a victim. According to The Telegraph of June 30, 2011, Heidi actually received an email from her mother-in-law accusing her of poor manners. Whilst living with her fiancé Freddie Bourne in Fulham, west London, she visited her parents-in-law at their Devon home in Dawlish.
After her visit, she received the note. Freddie's stepmother, Carolyn Bourne, 60, wrote emphatically, "it is high time someone explained to you about good manners..."
She rebuked Heidi for behavior that was "staggering in its uncouthness and lacking grace."
While conflicts may ensue surrounding one's cooking or one's handling of domestic affairs, should these issues ever be cause for abuse? Sadly, in some cultures, the answer may be yes.
On January 3, the BBC News reported a peculiar incident in the Middle East. A 15-year-old Afghan girl, Sahar Gul, was rescued early January after more than four months of torture by her own husband and her mother-in-law. Her husband, Gulam Sakhi, is a soldier by profession.

The issue was reported to the authorities by the neighbors. When the police arrived, Sahar's mother-in-law tried to fight them off, screaming all the while that her son had "bought" the girl [referring to the dowry] and openly said she had to do what she was told.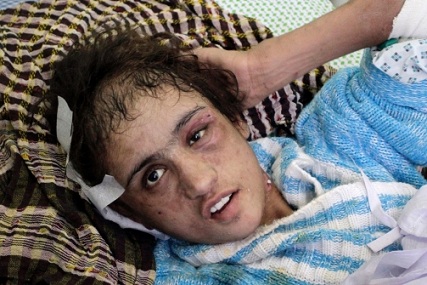 It is customary in Afghanistan to pay dowry to the parents of the bride. It is a token of appreciation for raising a female child. This often becomes the bone of contention from the paternal side because it is believed that the dowry is the "purchasing" of a bride, thereby they have obtained the freedom to treat the woman in any fashion, even if it borderlines abuse. In the case of Sahar, her parents received a sum of US$4,000.
As of January 30, The New York Times reported that police had arrested her mother-in-law, sister-in-law and father-in-law. But, the husband is still at large.

When it comes to Africa, the cultures are diverse but, generally, the dowry culture dominates Western, Central and Southern Africa.
Unlike in the Middle East, the dowry doesn't always induce wrangles between mothers-in-law and their daughters-in-law in Africa; the disputes surface from a different angle.
In Malawi, Central Africa, Dr. Chiwoza Bandawe, a psychologist with the Malawi College of Medicine, affirmed that cases of meddling mothers-in-law do exist in Africa.
"Most mothers-in-law find it hard to let go of their children. This inclination goes as far as interfering in the affairs of their children's marriage," said Bandawe.
He further clarified that, psychologically, letting go is very difficult for two reasons: the first is that it means letting go of the control or power one has over the child, which has been second-nature for the parent while raising the child. Secondly, most mothers were brought up being controlled by their parents and they think they have to do just the same with their child. They do not have sufficient knowledge apart from what was imparted in them by their parents.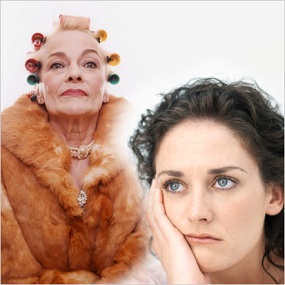 Reverend Davie Philemon Chadza of Kawale Assemblies of God church in Lilongwe, Malawi, claims that these issues are inevitable.
"This is one of the major problems many marriages are facing," he said. His advice to the couples that he counsels is that they first have to know that when one gets married to their partner, the two become a sovereign state, an independent people.

"You may need advice from your parents but they should not intrude into the affairs of your marriage," he advises.
Chadza believes it is the responsibility of any couple to make their own decisions on how to run their family. His advice to any mother-in-law and all relatives from both sides is that they should never treat any marriage like an electronic gadget that needs a remote control.
"The Bible tells us that a man shall leave his parents and cleave to her partner... So there must be the leaving and cleaving. Both parties must know this truth," he said.
Temwani Mgunda, Arts & Entertainment Editor for Blantyre Newspapers Limited, Malawi, blames it all on mothers seeking attention from their sons at the expense of their daughters-in-law.

"I feel mothers-in-law should keep away from their children's marriages except in cases where their advice is voluntarily sought by their children," he said.
A word of advice from Bandawe goes to the couple getting married. He said that the two need to discuss all of these issues prior to their marriage. They need to play an active role and agree on boundaries.

However, in a culture where respect for elders reigns supreme, what happens when a mother feels blatantly disrespected? Does she have a right to speak out?
Annie Msumba, Youth Coordinator of Kafita CCAP (Church of Central Africa Presbyterian), confesses that she receives complaints from some daughters-in-law, but mainly from mothers-in-law. Their number one complaint: disrespect. The girl may lack consideration for her mother-in-law, treating her far differently than she would her biological mother.
Daughters-in-law, said Msumba, complain of the mothers' constant controlling of the male child.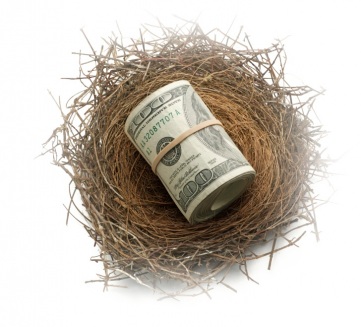 "The major problem is the foundation. Most young men are marrying ladies whom their parents disapproved already. We should also see the problems brought in by the male child [by insisting to marry the disapproved lady] before blaming the daughter-in-law, who is the third party in here."
Msumba admits, however, that young men have a role to play.
"They have to know that marriage is a lifetime commitment," she said. "It's not just like a casual boy/girl relationship which can end. The Bible story of Samson in Judges Chapter 14 is a living example of how a male child's arrogance can cause problems."
M. Jailosi, evangelist, radio personality on Trans World Radio Malawi and a mother-in-law of two, professes to have learned that the problem of meddling mothers-in-law is twofold: mothers who financially depend on their male child and "selfish" daughters-in-law.

She says that mothers she knows often complain that, since their son has married, financial aid diminishes and others even believe that their son might have been "bewitched."
Still, daughters-in-law must shoulder some of the blame if they are found to be selfish. This may be evidenced in a bias toward her own blood family and a sidelining of the family in-law.
J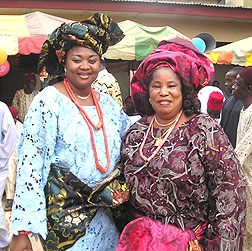 ailosi's opinion is firm, though, that a daughter-in-law should become fully engrafted into her spouse's family.

"Parents should not be interested in the wealth of their children but on their well-being. They shouldn't be harsh with the daughters-in-law, even if they could be wrong. As a matter of fact, mothers should consider both children as their own."

Conversely, after eight years of marriage, Chadza is singing a good song. His family may be an exception to the rule.

He commends his mother-in-law for not interfering with the affairs of his marriage.

"There has never been a time when we exchanged bitter words," he said.
Another refreshing tune resounds from Gregory Vilfranc, an audiobook editor, based in New York. He got married in 2010 and says he has a great relationship with his mother-in-law. He believes the secret to being a successful mother-in-law is to simply acknowledge that your child and the in-law are adults and can make the crucial decisions needed for survival.
Unlike most observers on the subject, Vilfranc believes that, ultimately, the in-laws often do more good... more good than harm [though most would disagree with him].

"I say this because issues that were left unresolved between a mother and her child can resurface stronger than before when the child takes steps towards marriage."
In the end, extending your hands to new family members may make you more mature people...if you don't kill them first.

Visitor Comments (0)
Be the first to post a comment!