Natural Hairnamix: A Naturalista's Must Haves
March 20, 2013 • By Rossette Allen
Natural hair care is a lifestyle, and one that requires much attention, nurturing and commitment. It involves several processes and practices that need to be executed routinely in order to achieve optimal results in our hair care journey. Accomplishing set hair goals can be challenging if the proper tools, accessories and styling aids are not utilized. The following are items that every natural should have at all times to ensure that they are properly equipped for a smooth ride along their natural hair journey.
1. Satin Bonnet/Scarf

To provide protection and retain moisture during those long hours while you are asleep, it is imperative that you wear a satin bonnet or scarf. The key to achieving and maintaining healthy natural hair lies in your ability to keep your hair, especially the ends, protected and moisture-rich. A satin scarf or bonnet serves to accomplish a state of protectiveness and at the same time guard against moisture deprivation. The exposure of your uncovered hair to damage caused by friction with most bedding fabric, poses a threat to the health of your hair. The rough, cotton-like texture of most sheets or pillow cases can cause your hair to break off if not protected under a softer, silkier, more delicate covering. An alternative to wearing these protective coverings may be to sleep on a satin pillow case. But of course there is the possibility that you can end up slipping off your pillow at some point during your sleep thus making your hair exposed to whatever other fabric your sheet is made of. Whilst sleeping on a satin pillowcase may suffice, there is also the threat of your hair being more likely to dry out due to exposure to the air. The frequency with which you decide to use your satin bonnet or scarf is totally up to you. But one thing is for sure, it is a very important must have for any natural.
2. Wide Tooth Comb
Untamed tangles can tear your hair out in a very bad way. The importance of detangling for a natural cannot be stressed enough. Having to contend with knots can be a nightmare. It is possible to keep them to a minimum but, in most cases, they cannot be totally avoided. Knowing the best approach to combat tangles and knots will determine the effectiveness in removing them. Not only is the technique important but the tool is, as well. A seamless, wide tooth comb is the highly recommended tool of choice. This glides easily through your hair, and minimizes the likelihood of the teeth snagging on and pulling out strands of your hair. These combs are suitable for hair of all different textures and length and are effective for tackling the task of detangling both wet and dry hair. Wide tooth combs can be used on wash day for detangling, on regular days for interim detangling and also for styling. A Naturalista's stash of tools would not be complete without this very important piece. Brands may vary but they typically offer the same benefits. The selection process is not a huge deal.
3. Spray Bottle

The lifeblood of natural hair is moisture. Finding a quick, easy and convenient way to introduce moisture to your hair is top priority. Daily moisture is essential for the prevention of dry, brittle hair. Usually water is the best source of moisture for natural hair. This can be used as a base for adding leave-in conditioner and carrier oils of choice. Daily moisturizing spritz can be tailored to suit your need or liking. Having a spray bottle in your possession at all times is a must if you wish to have a safe and drama-free application process. Spray bottles are pretty inexpensive and are available in various shapes, colors and sizes. With life being so fast paced and complicated at times, it is a welcomed treat to embrace ways to simplify it.
4. Bobbi Pins
A Naturalista's key to easy, quick and effortless hairstyling lies with a very small but vital tool.....the Bobby Pin. It is able to create almost any hairdo for any occasion and in situations where you may be experiencing a bad hair day, the bobby pin may be your saving grace. This styling tool allows for the creation and recreation of some of the most amazing natural hairstyles. Mohawks, buns, and French rolls are but a few of the many hairstyles that are afforded with the use of bobby pins. Without this amazing tool in your stash of natural hair must haves, hairstyling could prove to be a challenge. Bobby pins are available in different sizes, lengths and colors. It is advised that you acquire a good variety which will enable you to readily explore the versatility of natural hair. As a tip, use a pouch or caddy exclusively for the purpose of holding your bobby pins as they can sometimes be very elusive and can never be found when you need them most. If your hair is natural and you do not have this essential item, add it to your shopping list today, it will be sure to improve your hairstyling experience.

5. Plastic/Shower Cap
Whether your hair is natural or chemically treated, the preservation of a hairstyle is highly dependent on the use of a shower cap. Shower caps as the name suggests, were designed to cover the hair while taking a shower. As we know, adding water to your hair, regardless of its state, changes the whole dynamic of it. Natural hair that was nicely styled and defined can become an instant shrunken poof ball if water is introduced to it. The shower cap was created to prevent this drama and is an undoubted must have for all naturals.

The shower cap plays a dual role in that it not only prevents the destruction of hairdos but it is often used as the magic behind a deep condition or deep treatment. A plastic or shower cap, when used to cover conditioned hair, helps create heat that causes the conditioner to be easily absorbed and penetrated into the hair. This item should be stocked in multiples at all times as you can go through them very quickly. Keep a mental inventory of your caps as running out of them can spell disaster for your hair.

6. Ouchless Goody Bands
Ouchless goody bands are seamless, metal-free hair bands that are used to gather your hair. If you are natural, you may have already heard that natural hair is very fragile, brittle and weak and, as such, has to be handled with care. In the past, most hair bands or clips were made using metal to join the two ends. This proved very problematic and damaging as hair would easily get snagged in the metal portion. The introduction of seamless bands was genius. It provides a safe way to create a ponytail or to just pull the hair out of the way to cleanse your face etc. This is a very important item to have. It is safe, convenient and can be useful on a daily basis.

7. Sulfate Free Shampoo
Using shampoos can be very harsh and drying to the hair. Find a shampoo that is free of sulfate and other harsh chemicals. A moisture retention shampoo is best as it will not leave your hair feeling stripped of its natural oils. For a lot of naturals shampooing has been replaced with co washing or conditioner washing but from time to time your hair will require a good cleansing with a mild shampoo to get rid of excess build up. Always have a sulfate free shampoo in your medicine cabinet for this purpose.
8. Conditioners and Deep Conditioners
Having soft, moisturized hair is among the top priority for naturals. Keeping an abundant supply of rich, highly moisturizing conditioner and deep conditioner is of paramount importance. With many naturals doing co washes instead of shampoos, it is even more important to ensure that you have this very vital hair care product handy at all times.
There is a very long list of natural needs which may vary from one hair type to another, one hair length to another or simply from one preference to another. The items listed above are just a few of these needs and are not listed in any particular order of importance. Everyone's stash will not be identical but there are certainly some items that are definite must haves in order to enjoy a smooth, pleasant natural hair journey.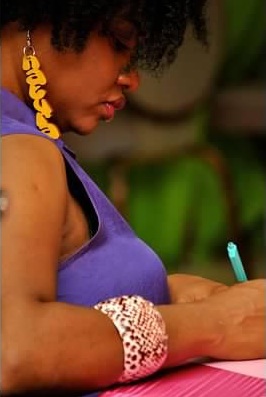 Candie's Natural Hairnamix was birthed a few months after Jamaican native Rossette "Candie" Allen began her natural hair journey in May 2010. She gears this column toward naturals, transitioning naturals, aspiring naturals and the naturally curious, sharing experiences, expertise and experiments while celebrating emancipation from chemical slavery.

Visitor Comments (0)
Be the first to post a comment!