Brackenridge and Knowles Launch Natural Hair Website
March 30, 2014 • By Tiffani Knowles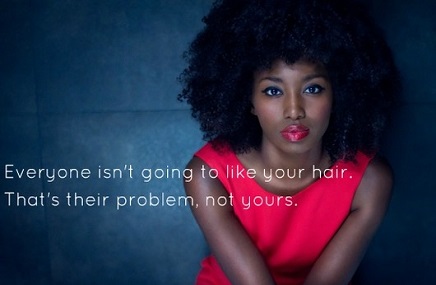 Yannick Brackenridge Jackson and Tiffani Knowles, the duo that five years ago gave birth to the online art and culture Christian publication NEWD Magazine, commemorates the final day of Women's Month by launching its brand new online web venture: a natural hair website.
Brackenridge-Jackson and Knowles launch BlackNaturalHairstyles.org on March 31 as a testament to the power that women have when they join forces to honor what is naturally theirs.
You may or may not be surprised to know that the Black hair industry is a very lucrative ethnic-specific industry as it provides women of color an opportunity to express their individuality using weaves to wigs to styling tools to appliances.
In the past decade in the United States, women of color have chosen to turn away from chemical processes and permanent relaxers to maintain their hair. Instead, they have embraced their naturally curly and kinky tresses. And better yet, they have since figured out how to use natural products to treat and style what many thought was unruly hair.
According to the science of curl types, Black hair ranges from a 3c type, which is curly and spirally to 4c type, which is coily and ziggly. The higher the number and letter, the more tightly coiled it is, making it difficult to detangle and lay flat.
"We have learned that our hair doesn't just have to be wild and untamed. Our hair is so versatile and it can be manipulated into hundreds of different styles," said Brackenridge-Jackson.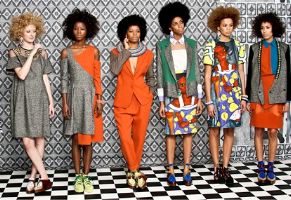 Both she and Knowles are new naturals who, after perusing YouTube page after YouTube page and `very cluttered natural hair websites and blogs, decided there must be a cleaner, more concise way to present information to newly converted naturalistas – the term used to describe women who choose to wear their hair chemical-free.
So, the pair created BlackNaturalHairstyles.org, a website designed to celebrate the plethora of ways a Black women can style her natural hair. The site boasts styles for short naturals including mohawks and curly wash and gos as well as long naturals including dreadlocks and textured buns. It also recommends what every naturalista should have in their in-home styling kit such as tips on trusted natural hair shampoos, natural hair conditioners, styling products and equipment.
As the natural hair industry continues to grow, websites like this one, curl blogs like Jen Reviews and others will continue to indirectly spread the message of self-love and empowerment, even if it starts with the hair on one's head.

Visitor Comments (0)
Be the first to post a comment!