Learn Online How to Become a Naturalista in 7 Days
May 14, 2014 • By Tiffani Knowles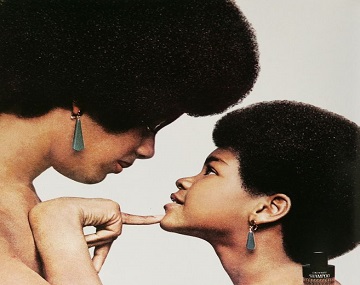 Many women who are naturally curious or transitioning naturals seem to wane in interest and commitment because of a lack of clear guiding principles along the natural journey.
They are fed up by the naturals-only lingo including everything from TWAs to Pre-Poos. And, after pouring through hair forums, watching countless YouTube videos and spending hours bouncing up and down drugstore aisles, many of these women are still hopelessly frustrated with their natural hair – almost to the point of giving up.
Last Thursday, BlackNaturalHairstyles.org launched its new online course called Become a Naturalista in 7 Days to aid this exact demographic.
Boasting classes in "The Pros and Cons of Going Natural," "To Big Chop or Not to Big Chop," "How to Style and Maintain" and "Products for Natural Hair," most of the questions about how to get started along the journey are answered within this course.
The course was co-created by natural hair blogger Rossette Allen, Tiffani Knowles and Yannick Brackenridge-Jackson.
Once students enroll, the first day of curriculum is sent to their emails. They must then authorize the rest of the curriculum can be emailed directly to them by clicking the 'Confirm Your Subscription' link.
The entire course is free. As a bonus, the online course can be supplemented by a complimentary video webinar featuring a professional, licensed natural hair stylist in June. Interested parties can sign up at Black Natural Hairstyles website.

Visitor Comments (0)
Be the first to post a comment!