Go Caribbean Expo Connected Hundreds Near and Far
September 24, 2014 • By Tiffani Knowles
The Go Caribbean Business and Investment Expo touched down in Brooklyn, New York's Restoration Plaza this week, helping to connect business owners from as far away as Trinidad and Tobago with business experts at the epicenter of world finance in New York City.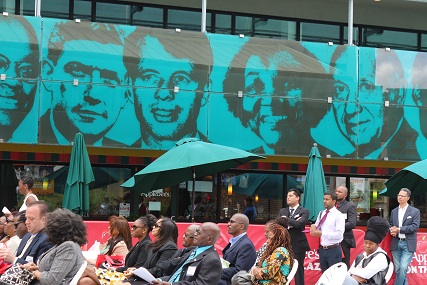 Small businesses like Trinidadian-owned Roma Marble & Stone in Queens and Jamaican-owned Spices Negril Restaurant sent representatives to scope out the vendor marketplace where companies like National Grid, Northfield Bank, Limation Limeade, Grace Foods and Caribbean Airlines had visible presence.
"My family's business was what put me through school," said Dr. Rajeesh Tiwary, head of exports for Roma Marble & Stone. "It's so good to know that a family of immigrants can create a business that leaves a legacy for the next generation."
That legacy is exactly what organizer Kevin Howell instilled within attendees from Monday morning's plenary reception invoked by Vincentian pastor Dr. Peter Bonadie to Monday night's VIP reception where award-winning Trinidadian-Canadian filmmaker Ian Harnarine made an appearance, and finally, to the investor information session on Tuesday where InvesTT's Raquel Moses encouraged businesses to brand the Caribbean.
Both days boasted dynamic networking, info sharing sessions and stimulating opportunities for businesses that have interest in growing an audience in the Caribbean region as well as galvanizing an established audience of Caribbean immigrants in the U.S.
Presented by New York's own Anchor Strategy Group, attendees learned about import-export trends, the region's move toward clean energy and how they could receive details on the newest innovations taking place in the Caribbean.
Photo Highlights: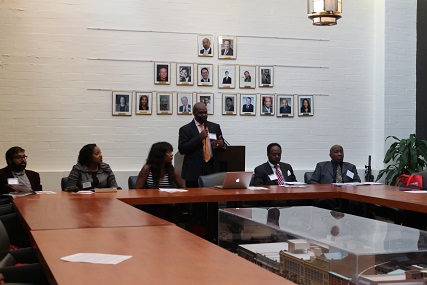 Creative Arts Panel Discussion at Go Caribbean Expo 2014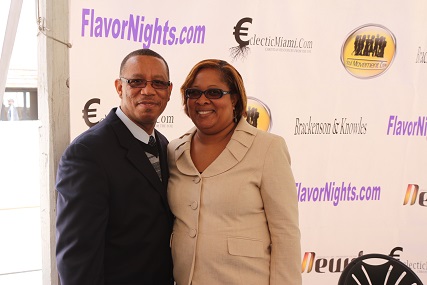 Dr. Peter and Pastor Shelly Ann Bonadie, conducted invocation at Go Caribbean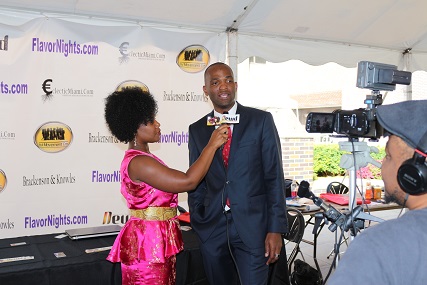 \
Tiffani Knowles interviewing Go Caribbean organizer Kevin Howell

Visitor Comments (0)
Be the first to post a comment!