Olympic Fencer Dies at 29
October 15, 2014 • By Tiffani Knowles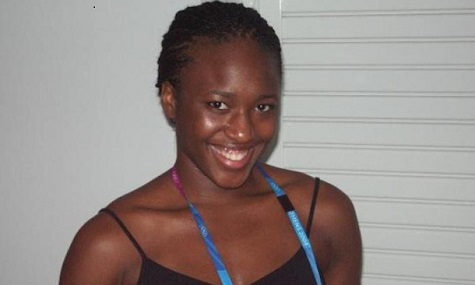 Kamara James, a U.S. Olympic fencer has died in Modesto, California this week says, USA Fencing recently confirmed. She was 29. There has not been an announcement about the cause or time of death.
In the 2004 Olympics, James became one of the youngest fencers to represent the USA at the games in Athens. She was the only American women's épée fencer to qualify that year.
She had won bronze at the Junior World Championships in 2003 and had fenced on the Senior National Team since she was 16, still it was doubtful that James would qualify for the Olympic Team.
James, born in Kingston, Jamaica, migrated to Queens when she was 10. She became a scholastic star in middle school, earning a full scholarship first to the Dwight School, and then to Princeton University.
She actually took a year off from Princeton to train for the Olympics. She drew up a full business plan and solicited more than $50,000 in donations to support the travel and training she would need to get to Athens.
"She was really grounded in terms of knowing how to take the steps she would need to reach any goal," said 2008 Olympic silver medalist Keeth Smart of Brooklyn, NY, who competed with James in Athens and trained with her for more than a decade at the Peter Westbrook Foundation. "Bar none, Kamara was one of the smartest people I've ever come across. Sometimes the strongest and fastest win, but to have a great career in fencing, you have to be one of the smartest and she definitely was it."
After Athens, James returned to her schooling, completing a degree in religious studies and gaining admission to Harvard to work on a master's degree in comparative religion.
Although she retired from competitive fencing after Athens, James continued to follow and support her teammates and maintained a strong love of the sport.
Details regarding a memorial service will be posted on www.usfencing.com.

Visitor Comments (0)
Be the first to post a comment!