New York City ID brings attractive city perks
February 4, 2015 • By Tiffani Knowles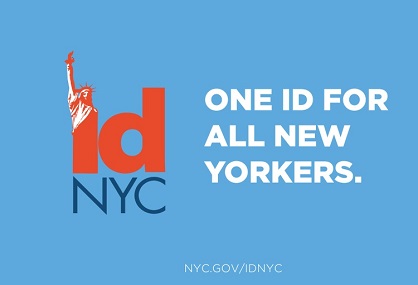 The long-awaited New York City ID is now available for city residents -- regardless of immigration status – bringing with it dozens of surprising perks like free and discounted museum, park and movie entrance fees.
The municipal identification program, which rolled out on January 12, is waiving the application fee for residents who apply in 2015.
Signed into legislation last July by Mayor Bill de Blasio, this identification card was designed to help New Yorkers get access to services and programs that are most times hard to do if one does not have a government-issued photo card.
"We cannot accept a city where some of our residents are forced to live fearfully in the shadows, unable to visit their child's school or sign a lease. Today, this legislation will begin to provide New Yorkers with the dignity and peace of mind they deserve," said Mayor Bill de Blasio at the July 10 signing.
For New York City's many undocumented immigrants, this ID will serve as a great equalizer, allowing for unbarred access to: opening a bank account, securing prescription drugs, using health and fitness facilities, checking out a library book and attending cost-prohibitive cultural and entertainment events around the city.
In fact, these perks don't just benefit undocumented immigrants, they extend to long-time residents who are U.S. citizens.
If any New Yorker signs up in 2015, they get free membership to 33 of the City's leading cultural institutions, including world class museums, performing arts centers, concert halls, botanical gardens, and zoos in all five boroughs.
Admission to institutions like the Metropolitan Museum of Art, New York City Ballet, the Brooklyn Children's Museum, Museum of the City of New York, Museum of the Moving Image, Brooklyn Botanic Garden, Bronx Zoo can range from $16 -$25. With a membership package, your standard admission will be free and you will receive discounts to special events and receptions.
To qualify for the card, which is called IDNYC, you must show four forms of documentation: 3 documents must prove your identity and 1 document must prove that you live in New York City (Brooklyn, Queens, Bronx, Manhattan, Staten Island). Some acceptable documents include a U.S. or foreign passport, a social security card, your child's birth certificate stating you as birth parent, NYC utility bills, and a NYC lease. You can see if you qualify by using this interactive document calculator.
New York City is not the first U.S. city to implement a municipal identification card.
New Haven, Connecticut issued the first municipal identification cards in the country -- the Elm City Resident Card -- in 2007. On January 15, 2009, the city/county of San Francisco launched the SF City ID Card, a municipal identification card program modeled after New Haven's.
Due to the high demand, city officials say anyone wanting a card will need to make an appointment at the enrollment centers.
The next available appointment at several of the NYC enrollment centers is not until October 2015. To expedite your appointment, choose an enrollment center in one of the outer boroughs.

Visitor Comments (0)
Be the first to post a comment!