Body+Soul: Preparing for an Unseen Future
March 4, 2015 • By Shari Grant
Today is the 22nd birthday of the only daughter of Whitney Houston and Bobby Brown. It's also her 33rd day on life support. It's been about a month since Bobbi Kristina Brown was found in her Georgia home, unconscious and face down in her bathtub. Still a shock to the system, Bobbi's loved ones are now faced with the immeasurably painful task of making some serious decisions about whether or not to let her go.
Often times when the discussion of advanced directives comes up, people get the heebie-jeebies and assume that only the elderly need to discuss these things. What we have to realize is that specifying a healthcare surrogate, power of attorney, and/or what kind of medical care/treatment you would prefer at the end of life is not a subject for the elderly alone. Every day, people across the age span find themselves in accidents or battling health issues they wouldn't have expected. Others find themselves on the other end of things -- the one responsible for making the kind of decisions for a loved one that they would never have dreamed of having to make.
What Exactly Are Advance Directives?
Advance Directives are legal documents that vary from state to state, which specify a person's medical wishes for themselves at the end of their lives, should they become incapable of making decisions for themselves. It can also include the name of the person(s) they would like to be responsible for making decisions in regards to medications and life-prolonging or palliative procedures.
What is a Living Will?
In a living will, the medical treatments that you would or wouldn't want to be used to keep you alive, are made clear. Some people would prefer to extend their life by any means necessary while others would prefer to allow terminal illness to take its natural course. And there are still others who would want their lives to be lengthened, but only to a certain extent. For instance, there are some people who would like most medical treatments to be employed in the saving of their life, except for mechanical ventilation (medical equipment takes over the job of breathing for you because your body is unable to do it itself) or tube-feeding (a tube through which liquid feeding is provided because you are unable to be fed normally). These are things to definitely think about.
Do Not Resuscitate
As a hospice nurse, most of my patients (or their healthcare surrogates) have signed a DNR. They have decided that, for whatever reason, they would prefer to not be resuscitated – have their heart restarted after it has stopped beating – whether via CPR, defibrillation, etc.
Health Care Surrogate/Power of Attorney
With this document, it specifies which person of your choosing is able to make decisions for you and discuss your care with your physician and other members of your healthcare team, should you become incapacitated. Obviously, this person should be one you trust implicitly who you are convinced has your best interest at heart.
Should you decide to set up any advance directives, be sure to provide a copy to your physician. The original should be kept in a safe place, should you or those close to you can retrieve it in case of an emergency. Please understand that these documents are not a morbid indication of you giving up on life. It's not going to send death knocking at your door, just as having health insurance doesn't mean you want to be sick or car insurance means you want to get into a wreck. It's preparation for the "just in case" moments. For me, its empowering, knowing that I can have a say in things even when, God forbid, I may be unable to speak up for myself. Think about it. Pray about it. I've known people to discuss things with their pastor, priest, etc. before making any decisions.
Check out the U.S. Living Will Registry for necessary forms (uslwr.com). Always verify paperwork with attorney to be sure that it is legally sound.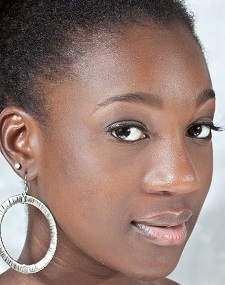 Shari Grant is a Registered Nurse in South Florida, where she was raised in a (very!) Jamaican home. Some of the loves of her life are words (both reading and writing them) and missions work. She enjoys spending time with friends and family while living for a good laugh - one that makes her belly ache and her eyes water. Her bottom line goal in life is to make the Lord smile and maybe even serve Him up a chuckle from time to time, too.

Visitor Comments (0)
Be the first to post a comment!