New A&E Show Rescues Sex Workers
March 18, 2015 • By Tiffani Knowles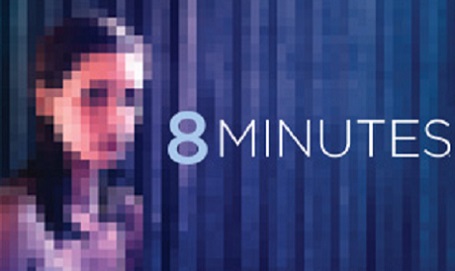 A&E debuts a provocative new reality series on April 2 in which a pastor has eight minutes to convince prostitutes to quit their jobs in Houston, Texas -- the epicenter of human trafficking in the United States.
This series features former Orange County vice cop, now-Pastor Kevin Brown who meets escorts in hotel rooms but, instead of taking sex from them, he offers them a new life: a life free of the sex work industry. In each episode, Brown has eight minutes to make his case to the prostitute.
With over 20 years of experience in law enforcement, Brown claims that eight minutes is the maximum time he has to negotiate with a sex worker – any longer puts her or members of his team at risk.
Executive producer Tom Forman (Extreme Makeover: Home Edition, The Great Food Truck Race) says the show was inspired by a 2013 LA Times article about Brown, an Orange County vice cop turned pastor who created the Lives Worth Saving Team -- an undercover prostitute intervention operation.
"This is one of those great shows that was actually happening whether anybody was shooting it or not," Forman said. "Brown told his congregation that for 20 years he's had to arrest these women when what he's really wanted to do is help them. It launched a drive within his church to run these undercover operations. We read that and thought somebody should put a camera on this, it's the most incredible thing I've ever heard."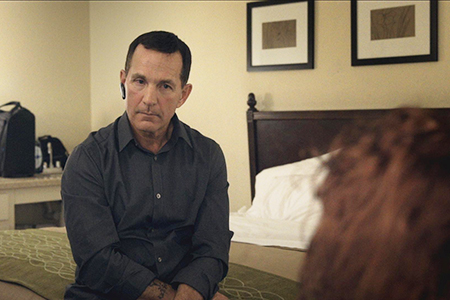 Forman claims that Brown is an expert at decoding an ad, solicitation or posting on the Internet regarding sex work.
"He looks at a photograph and notices things you and I wouldn't notice—makeup covering bruises, that this is obviously someone being held against their will," Forman told Entertainment Weekly. "The story comes out when he gets them alone in a room and says, "I'm not here to have sex with you, I'm here to offer you a whole new life if you want it. Tell me your story."
The intervention continues with a testimony from a former prostitute who now works as an interventionist alongside Brown. If after eight minutes the girl refuses the team's help, "they give her a phone number and tell her they'll always be there, but they cut off the intervention," said Forman.
The network blurs the faces of each sex worker unless they receive consent.
If the woman agrees to flee, the team sneaks her out the back of that hotel into to a van and off to a safe house so that her pimp cannot locate her. They get her out of the city, if not out of the state, and into a rehab program and finally a halfway house to teach her life skills.
A&E Network debuts 8 Minutes on Thursday, April 12 and 10 p.m. ET/PT.

Visitor Comments (0)
Be the first to post a comment!