Western Union rewards Caribbean-American college students who surpass Black American students
June 1, 2015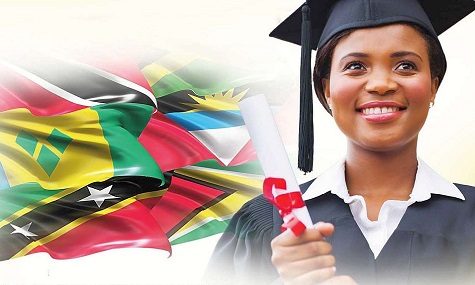 For the past few decades, theorists have studied the trends of Black immigrants and college education in the U.S. and have found that Black students who come from Caribbean origin tend to excel more than African-American students at higher learning institutions across the country.
In 2009, Karlene AP Burrell-McRae published the dissertation, "Ivy League or nothing: Influences of Caribbean American students' college aspiration and choice" and determined that "environmental factors such as cultural capital, social capital and immigrant identity may help frame the college choice process of Caribbean American students."
Western Union, a company that targets communities of Caribbean immigrants living in the United States for remittances to their home countries, will give back to the community this July when they award eight students a scholarship to attend college.
The 2015 Pride of the Caribbean Scholarship program (as part of Pride of the Caribbean) is executed in partnership with participating Western Union Agents in the Caribbean and the Western Union Foundation.
The 2015 Pride of the Caribbean Scholarship is eligible to applicants who are 18 and over residing in the U.S. with origins from select countries in the Caribbean that have been accepted into an accredited university. Three students will receive $10,000 each and five students will receive $4,000 each toward their education (tuition) at such an accredited university.
Applicants or at least one of applicants' parents must be a native of a Caribbean nation, which also includes Belize, Guyana and The British Virgin Islands.
The scholarships may be used for undergraduate degrees only (and not for advanced degrees such as Masters or PhD. All scholarship awards will be paid directly to the accredited higher-education institutions and training/educational providers.
NEWD TV
<>
Although selective colleges and universities like Ivy-league institutions boast higher numbers of Black students more than ever before, sociologist Douglas Massey found in 2007 that a disproportionate number of these Black students are of immigrant-origin rather than native-born. The data also show that students of immigrant origin (at least one parent born outside the United States) attend selective, predominantly White institutions and Ivy League colleges and universities at disproportionately higher rates than native Black students (both parents born in the United States).
Shantel Hanniford, a Jamaican-born woman who while studying at Trinity College in 2013, wrote "Caribbean Immigrants and African-Americans in U.S Colleges."
According to Hanniford, "since Caribbean students are more likely to perceive minorities in the corporate field as role models, they hypothetically should want to acquire jobs of that similar caliber once of age. Therefore, they are more internally motivated to go to college and obtain a quality education."
Pride of the Caribbean is designed to support the academic ambitions of collegiate and college bound students from the Caribbean community.
The deadline for this scholarship in June 3. Students can apply today HERE.

Visitor Comments (0)
Be the first to post a comment!