Haitians to be Deported From Dominican Republic; Activists Protest
June 18, 2015 • By Tiffani Knowles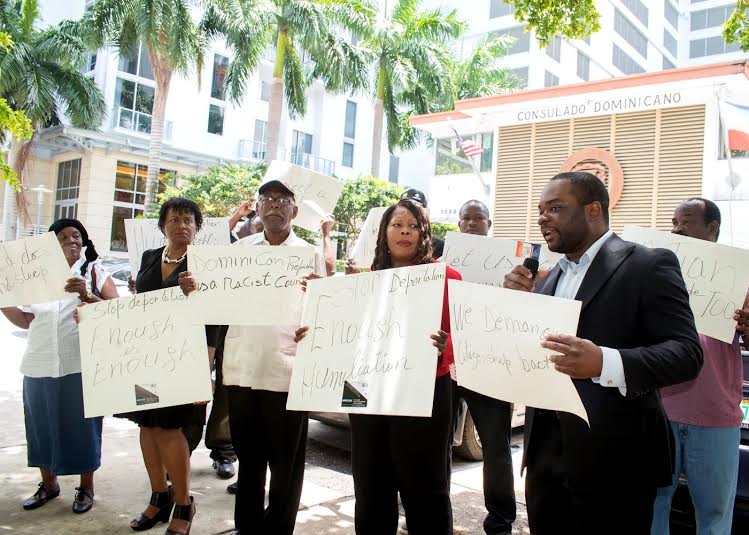 Starting June 17, the Dominican Republic planned to deport not only Haitian immigrants, but also Dominicans of Haitian descent, many of whom have never been to Haiti and speak no language but Spanish, due to a law that would crack down on its migrant work force.
This stems from a law passed last year that required all foreign-born workers to register with the government within a year or face deportation. The government promised to open a path to naturalization for those who register.
On September 23, 2013, the highest court in the Dominican Republic ruled that people born after 1929 could only be granted citizenship if they had at least one Dominican parent. As part of its ruling, the court ordered a review of the country's civil registry and birth records to determine how many people were eligible for expulsion.
The Dominican Republic's court decision, known as ruling 168-13, could affect as many as 300,000 Dominicans of Haitian descent, including many who have had no ties with Haiti for generations.
Many believe that this is the latest strike against Haitians who have been mistreated, abused, victimized, and taken advantage of by the Dominican Republic for years in the name of "anti-Haitianismo," defined as Haitian prejudice.
South Florida's minority communities, along with human rights organizations, will hold a press conference on June 18, 2015 to ask the Dominican Republic to:
· Take all permissible actions to minimize the adverse impact of Constitutional Court ruling No. 168-13
· Create a clear path for Dominicans of Haitian descent to regain their citizenship
· Stop all mass deportations to Haiti
· Afford Haitian Immigrants in the Dominican Republic the rights of due process
"The Dominican Republic Republic's decision to rescind the citizenship of 220,000 Dominicans of Haitian descent going as far back as 1929 constitute a grave violation of human rights and it should be decried by the United Nations," said Marleine Bastien, executive director of Fanm Ayisyen Nan Miyami (Haitian Women of Miami).
Bastien believes that The United States, which "claimed to be the champion of human rights and the so-called friends of Haiti" has been silent on the issue.
"We are calling on the Dominican Republic to halt all deportations to Haiti to give D.R. citizens and others a chance to gather their documents to prevent the mass deportation of Dominican nationals who have no family or ties to Haiti," said Bastien.
According to Bastien, the Haitian government has not been "structured to absorb or provide adequate refuge to deportees at present."

Visitor Comments (0)
Be the first to post a comment!