Body+Soul: Detox or Not?
July 15, 2015 ē By Shari Grant
If youíre looking into developments in health and wellness, you donít have to peruse the internet for long before stumbling across some kind of detox or cleanse recipe. Every month Iím hearing about something new. Many would argue that detoxes, like diets, are merely fads and arenít truly beneficial to oneís health, as they are Ė at times Ė really about deprivation vs detoxification.
What is It?
Detoxes usually involve some kind of supplementation and the repeated use of certain foods or drinks (if food is ďallowedĒ at all). The promise is that your body will be flushed free of toxins that keep it from working as efficiently as it can. They even focus on certain organs at times, especially the liver. Detoxes usually require several days to work.
Is A Detox Ever Ok?
Please understand: limiting our intake of the foods and beverages that arenít particularly healthy is never a bad idea. Taking it a step further and introducing foods and beverages that are especially healthy is even better. Replacing a meal or two with the juicing of veggies and fruits isnít horrible either. Whatís never a good idea: starving yourself. More often than not, the weight loss that occurs with the use of detoxes and cleanses is due to the limited amount of food eaten and not so much the detox itself.
Remember, our bodies were built with natural filtration systems. The job descriptions for our kidneys, livers, even lungs, include the excretion of toxins from the body. What we do for the whole body the majority of the time, is what will have a true and permanent impact on our health. Help your body to do what it was created to do. Before starting a detox that youíve read or heard about, you have to be sure that your body will still be provided with what it needs to operate. A well-balanced diet and active lifestyle is what will lead to a longer life.
In every Body+Soul article, I suggest speaking to your healthcare provider. Before any major changes are made in the way you care for your body, consult them. There are so many variables that play a role in how we care for our bodies. Although, generally speaking, things may not change much from person to person, our medical histories play a role in the care our bodies and each personís medical history is different.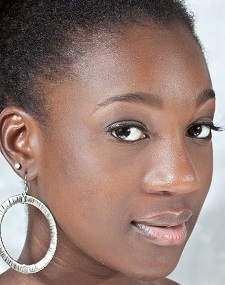 Shari Grant is a Registered Nurse in South Florida, where she was raised in a (very!) Jamaican home. Some of the loves of her life are words (both reading and writing them) and missions work. She enjoys spending time with friends and family while living for a good laugh - one that makes her belly ache and her eyes water. Her bottom line goal in life is to make the Lord smile and maybe even serve Him up a chuckle from time to time, too.

Visitor Comments (0)
Be the first to post a comment!