Go Caribbean! Business Expo 2015 comes to Bank of New York
September 23, 2015 • By Tiffani Knowles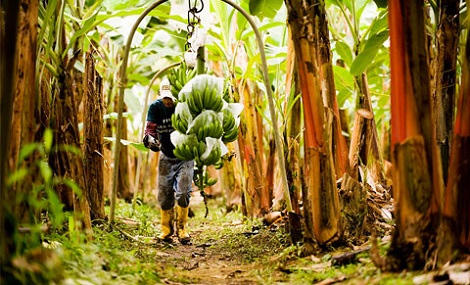 Go Caribbean! Expo 2015, a trade and investment conference aiming to galvanize the economic and social power of Caribbean-Americans and the Caribbean region, is slated for September 30-October 1 at The Bank of New York Mellon at 101 Barclay Street in New York City.
With estimated attendance of over 700 business owners, consumers and investors from Jamaica, Trinidad, Haiti, Cuba, other Caribbean islands as well as The United States, Go Caribbean! 2015 connects export and investment-ready firms, international trading companies, financiers, government agencies and other business entities seeking investment or commercial opportunities with Caribbean businesses and organizations globally.
The industries of focus this year are Business Process Outsourcing and Technology, Food and Beverage, Fashion and Garment and Infrastructure, Real Estate and Trade Facilitation and Investment.
The first day of the conference will feature a food and beverage market tour from Hunts Point Food Market in the Bronx to the Brooklyn Terminal Market and Market in Manhattan, highlighting a networking session with Caribbean restaurants during lunch. Lunch and transportation will be provided to all participants in tour. The cost is $250 per participant. Additionally, businesses will have an opportunity to be matched with investors, lenders or financers in a professional pitch session in the Go Caribbean! Deal Room. Lastly, the Expo Hall will be open from 4 to 6 p.m. and a launch reception and diaspora dialogue runs from 5 to 9 p.m.
The second day of the conference includes a Cuba Economic Opportunity Dialogue, investment sector workshops, and other breakout sessions as well as the Expo from 11 a.m. to 3 p.m.
Guest speakers include fashion industry giant Janice Lawrence-Clarke, Caribbean music executive Ravi Ramkeesoon, Emigrant Bank account manager Charles Riffin, President of Kimora Lee Simmons Holdings Jacqui Wenzel and Anchor Strategy Group Managing Director Kevin Howell.
To register as an attendee for Go Caribbean! Business and Investment Expo, visit http://gocaribbeanexpo.com.

Visitor Comments (0)
Be the first to post a comment!