Grace Preacher Joseph Prince comes to the US in November
September 23, 2015 ē By Tiffani Knowles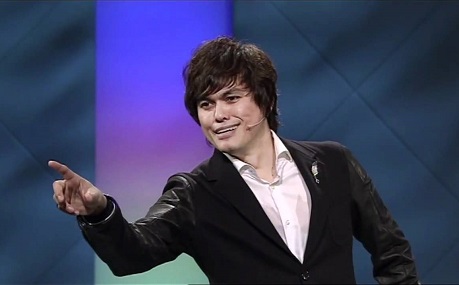 Singapore-based pastor Joseph Prince known for his teaching on Godís undeserved favor is visiting Houston, Dallas and New York City this November during his Grace Revolution Tour 2015.
His first stop is in Houston and Lakewood Church on November 7 then Dallas at the American Airlines Center on November 15 and then he heads to New York Cityís Barclays Center (Brooklyn) on November 21. Both Dallas and New York events begin at 7 p.m. and best available tickets are now $15.
The night will feature a Spirit-inspired message preached live by Joseph Prince, congregational partaking of the Holy Communion which is linked to divine health and healing and New Creation Churchís dynamic worship team.
With more than two decades of full-time ministry behind him, Joseph Prince is the founder of Singaporeís New Creation Church and an internationally-known voice for the gospel of grace of Jesus Christ through his books, teaching resources, and television ministry.
The author of best sellers such as The Power of Right Believing, Destined To Reign, and Unmerited Favor, Princeís messages are accessible to church as well as non-church audiences as he connects to the source of every human beingís problems: what they believe. Akin to modern-day messages found in books like The Secret, Prince claims a personís toxic thought life is responsible for their lifeís ruts and he proves it by using the age-old truths of The Bible.
His humorous, dynamic and engaging style of preaching has endeared him to a wide spectrum of viewers who tune in to his daily television program in The United States. His broadcast currently reaches millions of homes across North America, Europe, Africa, Australia, and Israel on both mainstream and Christian networks.
Click HERE to purchase tickets to Grace Revolution 2015.

Visitor Comments (0)
Be the first to post a comment!