Former NFL Player Trent Shelton Helps Unlock Your Dream
November 5, 2015 • By Tiffani Knowles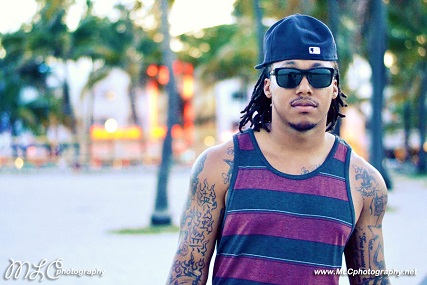 Former NFL member turned motivational speaker Trent Shelton will serve as the keynote speaker for the Unlock Your Dreams Conference on November 14, 2015 at Mist HARLEM at 46 W 116th Street in New York City.
At Unlock Your Dreams, host companies Gorja RCC and Double EE Productions, LLC will present powerful testimonials from women and men who have been through the process of unlocking their dreams and creating their reality. They all will answer the question: How did I do it?
The goal of this annual conference is to instruct attendees how one can realize one's life's dreams as well as celebrate those who have taken that "big step" in life.
Trent Shelton was once an American football wide receiver but is now the founder and president of a Christian-based non-profit organization, RehabTime. He hit his lowest point in 2009 when he was released from multiple NFL teams, inspiring him to work on becoming the best person he could be.
That March, he picked up his iPhone and started sharing two-minute videos of his progress as a means of helping him stay accountable while bettering his life. He ended each of his videos with "It's RehabTime."
A few years later, those two-minute videos evolved into the RehabTime organization with a mission to "promote change for the better by uplifting, empowering, and demonstrating that "change starts with you," from the inside out, through the development of faith, self, fitness, relationships and leadership."
The event, which runs from 2 to 6 p.m., we will also celebrate honorees Queen Afua, Lucinda Cross, Dana Jackson, Glenise Gomez, Shanduke McPhatter, C R Capers, Billy Council and Floyd Little Double Dutch, Inc.
In the past Gorja RCC, has honored renowned individuals such as Cheryl 'Salt' Wray, Dominic Carter, Activist Maria Davis, Beverly Bond and Sylvia Woods.
For more information and to register, visit www.unlockyourDreams.info.

Visitor Comments (0)
Be the first to post a comment!