African Diaspora Awards Honors Famous Africans in NYC
November 5, 2015 • By Tiffani Knowles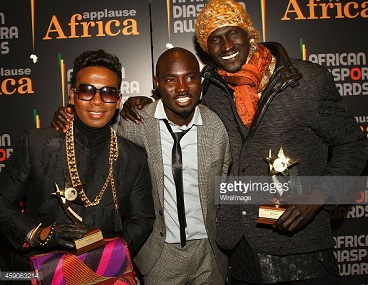 The 5th Annual African Diaspora Awards that has honored notable Africans like film and TV stars Gbenga Akinnagbe and MaameYaa Boafo and Nobel Laureate Leymah Gbowee takes place at 6 p.m. on Saturday, November 21, 2015 at Tribeca Performing Arts Center in New York City.
The awards program will recognize exemplary individuals from the African Diaspora who have excelled in various spheres of life, as well as individuals in society who are working toward the advancement of Africans.
This year's honorees include the likes of Nicole Amarteifio, producer of the hit web series An African City; Atti Worku, founder of the non-governmental organization Seeds of Africa, Chid Liberty, founder of Africa's first fair trad clothing factory called Uniform and Akon, musical artist and co-founder of Akon Lighting Africa.


The theme of program is – "The pursuit of knowledge transfer: Entrepreneurialism in Education" - comes from the organizers' driving principle that education is vital to a thriving society.
"A society without education will become the breeding ground for violence and intolerance. But an educated society will promote tolerance and peace, justice and understanding, innovation and advancement, and positive, self-sustaining growth," according to the event website.
With 10 distinct honorees, 1 keynote, a life time achievement award, two live music performances and an unprecedented 1,510 participants in person and online, last year's ceremony was the largest event to date. This event has become the "Who's Who" of meaningful and powerful leadership in the Diaspora.
The African Diaspora Awards is produced by Applause Africa Communications, an innovative media brand for the progressive African in the Diaspora, with a strong editorial focus on the people, innovations, cultures, businesses, leadership, philosophies and successes of Diaspora Africa. Its flagship magazine inspires a new generation of thought leaders to shape, demystify and expose the true beauty and potential of the continent of Africa.
For the honoree list and to purchase tickets, please visit the following website.

Visitor Comments (0)
Be the first to post a comment!