10 Sexy Stats About Small Businesses
May 4, 2016 ē By Tiffani Knowles
Itís National Small Business Week in the United States and a perfect time to offer some tidbits about how and why small businesses are the backbone of the American economy. However, Iím guessing there are some things you donít know about small businesses that you should know, things thatíll even make your day or, perhaps, year.
Here are 10 fun facts about small businesses in America thatíll make you go ďHmmmmmmÖĒ Ė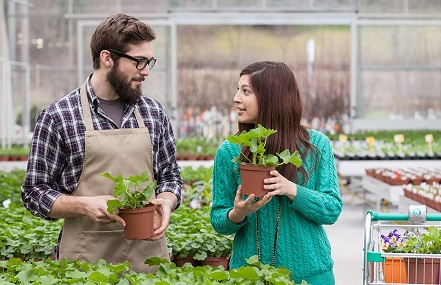 1. Size matters but not in business. Americaís economy thrives because of small, not big business.
Small businesses create seven of every ten new jobs and they employ just over half of the countryís private sector workforce. The Small Business Administration defines you as a small business if youíre an independent business with fewer than 500 employees. However, twenty-two million of the nationís 29 million small businesses employ only one person.
2. Obama has had a love affair with Americaís small businesses.
To date, the Obama administration has passed 18 tax cuts for small businesses, including the elimination of taxes on capital gains on key investments in small businesses and 100 percent depreciation to support new investments in equipment. The President has proposed to extend both programs. Letís see if our next President will spread the same love.
3. Website + Phone Number = Regular Johns.
If a customer is trying to find you, having a website in 2016 is what having a halogen-lit sign for your business was in the 1980s. But, it may be a good idea to put your phone number on your website. Apparently, 60 percent of small businesses donít.
4. Tuesdays are the most Productive Days for Business
If you want to get the most work done, then Tuesday is your day. "Many workers spend Monday catching up from the previous week and planning the one ahead," said Max Messmer, chairman of Accountemps. "On Tuesday, employees may begin to have time to focus on individual tasks and become more productive. The goal should be to maintain the positive momentum established on Tuesday throughout the week." Accountemps, which is a staffing agency, reports that the most productive time of the week for an employee is between 10 a.m. and noon on a Tuesday after a vacation.
5. Social media is sexy for small business. Facebook is King.
Constant Contact reported that 49% of small businesses have found social media marketing effective for their businesses. Facebook is leading among all the social websites with 82 percent of small businesses registered. It is followed by YouTube, Twitter (the average business has 14,709 Twitter followers) and LinkedIn with 73 percent, 47 percent and 47 percent respectively. Fifty-two percent of small businesses made new connections through Facebook. The added cost to create a business page? Nothing.

6. Banks want your newborn son as collateral for loans, but luckily there is alternative lending.
Some small businesses canít meet the requirements for such a loan or pose too high a risk for traditional lenders, but they might qualify for a loan for merchant cash advances that qualify a business based on business performance and production. Alternative lending sources continue to gain popularity because of quick approval times and almost guaranteed approval, but they often charge very high interest rates. Companies like Global Business Lending and U.S. Business Lending offer quick cash for businesses who have been operating for as little as three months and have at least a monthly average ledger of $6,000.
7. Latino Businesses in Construction are a No-Brainer.
If youíre Hispanic, then you might find more opportunities in the construction industry. Thatís because the most common industry for Hispanic business owners is construction, especially in the state of Florida. You can even qualify easily for minority business loans and grants because of it.
8. Silicon ValleyÖwell, of course, itís the best region for business.
Needless to say, as a result of tech start-ups galore and incubator programs, the state with the highest number of small businesses in the country.
9. Immigrants kill in small business. (That was just a euphemism. Theyíre not all murderers, rapists and thieves).
According to the Fiscal Policy Institute, small businesses owned by immigrants employed an estimated 4.7 million people in 2007, and according to the latest estimates, these small businesses generated more than $776 billion annually. According the U.S. Department of Labor, 7.5 percent of the foreign born are self-employed compared to 6.6 percent among the native-born. Immigrants have started 25 percent of public U.S. companies that were backed by venture capital investors. This list includes Google, eBay, Yahoo!, Sun Microsystems, and Intel. In the new book, Hola America: Guts, Grit, Grind and Further Traits in the Successful American Immigrant, five of the 10 immigrants profiled in the book are small business owners.
10. The new triple threat. Black. Woman. Business Owner.
The number of businesses owned by African American women grew 322 percent since 1997, making black females the fastest growing group of entrepreneurs in the U.S. Women now own 30 percent of all businesses in the U.S., accounting for some 9.4 million firms; however, African American women control 14 percent of these companies, or an estimated 1.3 million businesses. That figure is larger than the total number of firms owned by all minority women in 1997, the report found.
Even still, a new report says that for black women in tech, theyíre growing despite the help of big investors. A new report by Digital Undivided surveyed 378 companies led by Black women across the country, 88 of which qualified as startups. Data showed that in 2015, only 56 percent of the black women startup founders in the study raised outside funding Ė and that was a mere $36,000.
Conversely, the typical failed startup, most often led by white men, usually raises $1.3 million in backing. In this case, alternative lending may help to get Black women tech start-ups approved for working capital.

Visitor Comments (0)
Be the first to post a comment!