Just Thinking: Racial Relations Post-Presidential Debate
September 29, 2016 • By V. Knowles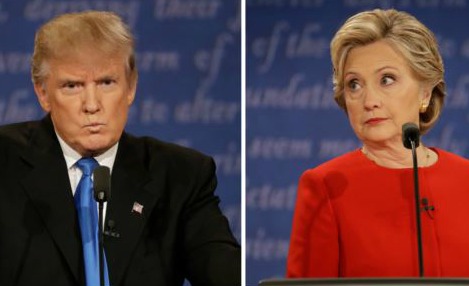 A beaming Rudy Giuliani, ardent supporter of Donald Trump was in attendance at the debate Monday night. He boasts and constantly reminds us - as he derides the "Black Lives Matter" - that he saved countless black lives by his stop and frisk program in New York City.
Despite Trump's efforts to invalidate the fact check performed by moderator Lester Holt during the debate, "Stop and Frisk" was ultimately declared unconstitutional by a judge whom Trump declared was anti-police.
The law, it was determined, unfairly singled out black and Hispanic men for detaining and interrogation.
Trump mentioned before "Stop and Frisk" that there were two thousand murders in NYC. After "Stop and Frisk" was implemented, that number dropped to 500. Here is a thought.
If the focus on black and Hispanic men, according to Giuliani and Trump, caused the numbers to decrease, it stands to reason that black and Hispanic men are responsible for most of the crime in America, NYC and the inner cities. Therefore, if we want to reduce crime and restore law and order, we must ensure that the cause of said crime be curtailed, contained or eliminated.
With that prevailing opinion and mindset in America, how does the cop on the street, a part of America, give the black or Hispanic suspect the benefit of the doubt?
Does he compartmentalize in his psyche, public attitude, his own innate prejudices and fears and the situation he is facing, so as to do the right and just thing?
With a split second - in many cases - to make a life and death decision, that is asking an awful lot of a flawed human being. It may not be fair. You may not like it. But it is what it is.
So to the black and Hispanic man in America, I refer you again to a column, I wrote last year.
Ponder carefully the path of your steps if you want to live to a ripe old age:
Advice for Black Men about Why They Get Killed by Cops
It appears that today's news isn't much different than the news on this day in 2015. In fact, this week, cops shot an unarmed black man in San Diego after shooting a guy with his hands up in Tulsa. A guy in Charlotte was shot the week before.
No matter how you feel about the situation, the bottom line is, these guys are dead or wounded. A black man must come to grips with this and deal with it.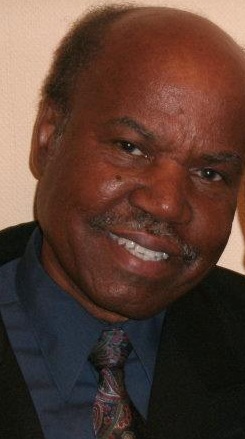 V. Knowles is a husband, father and prison minister with an interest in penning issues that serve to uplift mankind. He melds his love for Classic literature, The Bible and pop culture - as sordid as it may be - into highly relatable columns of truth, faith and justice. Hence the name: Just Thinking. If he's not buried in a book or penning his next column, you may find him pinned to his sectional watching a good old Country and Western flick.

Visitor Comments (0)
Be the first to post a comment!