Just Thinking: Should an Immigrant Trust America?
April 21, 2017 • By V. Knowles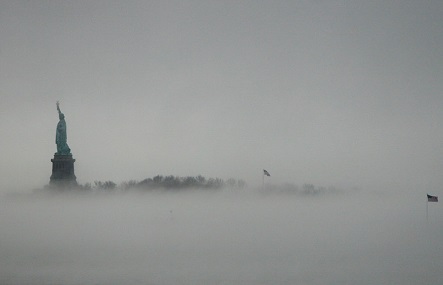 "Comparing immigrants then and now is like comparing apples and oranges. The immigrants used to be mostly from Europe and were legal. Now they are mostly illegal from third world countries that will never assimilate. Their aim is to have smaller versions of their countries within this country. Years ago, they were a lot different from the Obama creed of send us your poor, your criminals, your uneducated and, for sure, your welfare recipients."
Above is how a conservative author views present day immigrants.
In Trump's recent address to both sessions of Congress, he stated that immigrants are a financial, physical and emotional burden on this country.
I distinctly received the impression that present immigration is a danger to this country. If they are not controlled and properly handled, they will threaten our way of life.
If that particular mindset is conveyed to and believed by people in this country what occurred in Olathe, Kansas and Kent, Washington will become more commonplace. A lot of people, sad to say, are not very sophisticated and discriminating and will find it difficult to distinguish between the right and wrong immigrant. Further, from this same pool of fallible people, you must select 15,000 new agents who will interact with immigrants.
Will they be properly vetted to ensure that we are not hiring madmen, idiots, wide-eyed bigots, people who view immigrants as so much vermin or pests that must be eliminated to save our country and rescue our damsels in distress?
America is a law-abiding country with a history of trying to treat people, including criminals, humanely. We cannot follow our natural, animalistic instincts. We must respect, and be constrained and restrained by our respect for all human rights.
Here is an excerpt from a Miami New Times article dated August 25, 2015.
"Krome, which is among the country's largest holding sites for the hundreds of thousands of immigrants locked up at any given time awaiting hearings or deportation, has long been plagued by reports of appalling abuse and mismanagement. In the 1980s and '90s, repeated revelations of inhumane conditions and allegations of beatings and rapes by guards shook South Florida. Amid intense media scrutiny and federal investigations, the government vowed improvement; throughout the past decade, the facility has been largely free of the most egregious violations.
"It's very, very different than its former self," says Cheryl Little, executive director of Americans for Immigrant Justice and a longtime Krome critic.
But interviews with multiple guards and a review of hundreds of pages of detainee complaints suggest that, decades after the harrowing revelations, Krome remains troubled by mismanagement and abuse. Detainees have alleged they were badly treated by unruly guards; former guards, meanwhile, say they've been systematically retaliated against for speaking out about problems."
A Venezuelan deportee who passed through Krome declared that place to be a hell hole where people are treated like dogs.
Now when we hire 15, 000 new people in a rush, and we hurry to evict illegal immigrants out of this country in order to quickly fulfill a campaign promise to please a populace with a slanted view of said immigrants, none of these problems will occur?
All of those inequities will magically disappear?
And if it does not, the response may be, "Oh, well tough! You should not be here in the first place."
A classic example of a lack of compassion and empathy for a fellow human being, down on his luck and the victim of unfortunate circumstances.
The truth of it is this. This attitude is not in keeping with American principles and ethics.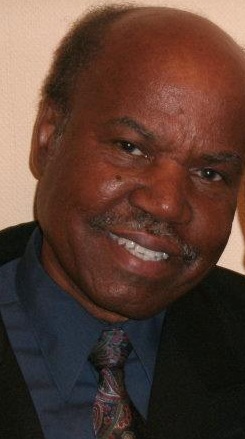 V. Knowles is a husband, father and prison minister with an interest in penning issues that serve to uplift mankind. He melds his love for Classic literature, The Bible and pop culture - as sordid as it may be - into highly relatable columns of truth, faith and justice. Hence the name: Just Thinking. If he's not buried in a book or penning his next column, you may find him pinned to his sectional watching a good old Country and Western flick. He is also the co-author of HOLA America: Guts, Grit, Grind and Further Traits in the Successful American Immigrant.

Visitor Comments (0)
Be the first to post a comment!