Just Thinking: A Multitude of Words = Lies
June 29, 2017 • By V. Knowles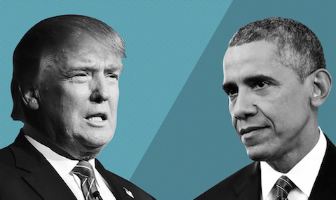 When Jesus raised Lazarus from the dead, this was all he said, "Lazarus, come forth."
In resuscitating Jarius' deceased daughter, this only was heard, "Talitha, I say unto thee, arise."
The headlines read: Trump says he floated the idea of the existence of tape recordings to keep Comey's testimony honest.
The very nature of politics demands the usage of lots of words. The employment of multiple phrases, verbs and adjectives can expose you to situations where you will betray long-standing cherished tenets and principles.
Yet, the proverbs say, "in the multitude of words sin is not lacking, but he who restrains his lips is wise." - Proverbs 10:19
Many Republican politicians wish that Donald Trump would refrain from his incessant usage of Twitter and so much hostile rhetoric.
In fact, criminal defense lawyer Bill Jeffress has much criticism for Trump's constant chattering.
"My constituents are prosecutors, judges and juries. When you became a sort of talking head and spokesperson -- a PR person basically -- you lose credibility and you confuse your role. I think that's a tough thing for a defense lawyer."
Even Mark Sanford of South Carolina has stated President Trump is partially to blame for the horrific incident at the baseball field in Alexandria, Virginia.
The Switch
Now, Newt Gingrich, an ardent supporter of Trump, has authored a book entitled, "Understanding Trump."
Hmmm, very interesting, his statements and actions are so complicated that we need a publication (a collection of words) to understand them.
But, Gingrich's vacillating positions don't instill confidence either.
Newt Gingrich in May — "Robert Mueller is superb choice to be special counsel. His reputation is impeccable for honesty ..."
Newt Gingrich in June — "Mueller is now clearly the tip of the deep state spear aimed at destroying or at a minimum undermining and crippling the Trump presidency."
While discussing the ongoing Russia investigation involving President Trump and his campaign, the former GOP House speaker said the president can't obstruct justice.
In 1998 this was his stance — President Clinton after his repeated denials of having an affair with Monica Lewinsky, Gingrich described Clinton's actions as "obstruction of justice."
It is also important to note, Gingrich has been married three times, promising "I do" and" I will "each time.
The Explanations
Joy Reid of MSNBC is presently under fire and withering criticism for her ill-timed, unwise explanation about the politics of critically injured Congressman Steve Scalise, while the victim is in the shadow of death's door.
Meanwhile, we have been made aware that most White House staffers are retaining their own personal attorneys.
Even the vice president Mike Pence has engaged the services of Richard Cullen, a high-powered legal eagle.
What's the deal here?
What's up with so many wordsmiths?
How many more explanations shall we endure?
Should we expect to be inundated with a torrent of skillfully crafted expressions which will inform us all that we misunderstood what was said, or misread what was written?
Jay Sekulow was once a lead lawyer for the Christian legal organization, American Center for Law and Justice. He is now a Trump legal mouthpiece.
Hmmmm, liars. Oh! Oh! I mean, lawyers and politician are basically in the same profession.
In seeming to contradict Trump's statement that he, Trump, was under investigation for obstruction of justice, this is what we read and heard:
"Sekulow also suggested that Twitter's 140-character limit prevented Trump from fully explaining what he meant."
"I think you're reading more into the tweet than what's there," Sekulow told "Meet the Press" host Chuck Todd.
The forsaking of one's identity.
Now, we have been subjected to that creepy, uncomfortable spectacle during a recent White House cabinet meeting.
In attendance, you must understand, were at least three former Governors, accomplished businessmen -- people who were used to giving orders, thoroughly unfamiliar and uncomfortable with "sucking up" to any man.
They fell over each other in their effusive praise of Donald Trump and his "many accomplishments."
The one comment that was most distressing of all came from Mike Pence at the very outset of the scene.
Mike Pence is a born-again Christian who, I am sure, is very familiar with the biblical command, Thou shalt have no other Gods before me.
Mike Pence is a committed husband and a devoted father.
Not one of the above was significant enough to be deemed the highest honor of Mike Pence's existence.
Instead, this is what that same Mike Pence declared,
"This is the greatest privilege of my life is to serve as vice president to a president who's keeping his word to the American people."
Indeed, politics, whether Republican or Democrat-- the glare of the spotlight-- make liars and hypocrites of us all.
At this point, I am compelled to lower the curtain of charity on this column and that sad regrettable occasion.
I will leave it up to you, dear reader, to make your own assumptions and draw your own conclusions.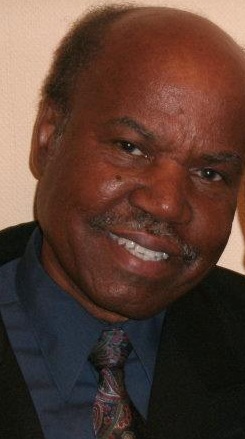 V. Knowles is a husband, father and prison minister with an interest in penning issues that serve to uplift mankind. He melds his love for Classic literature, The Bible and pop culture - as sordid as it may be - into highly relatable columns of truth, faith and justice. Hence the name: Just Thinking. If he's not buried in a book or penning his next column, you may find him pinned to his sectional watching a good old Country and Western flick.

Visitor Comments (0)
Be the first to post a comment!