Online Dating: The Good, the Bad and the Ugly
October 20, 2017 • By Tobi Atte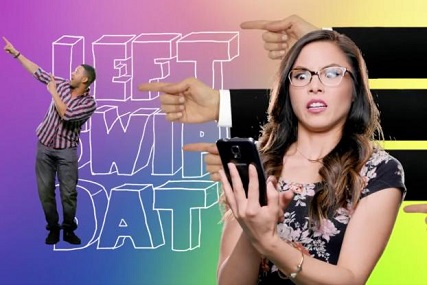 Swipe right and find love. Yeah…dating sites and apps are meant to make that process super easy. The online dating industry rakes in about $2 billion a year in the U.S. alone. It is growing in revenue but also growing in questions about it. Should I be meeting people online? Is it safe, physically? Emotionally? Does it increase the chances of marriage or does it work against it? Can I truly meet someone special online? And, for believers, how do I get confirmation? Where does God fit in this?

I have gotten quite a number of questions …really good questions about this and so I have decided to address it.
THE GOOD
1) It has worked for many people: This is a fact. I personally know several couples that met online that are doing better than couples who met offline. Meeting online is no longer a weird thing. It is a real game changer for a lot of people.
2) More control: People actually feel they are now able to take a bit more control of their dating lives by having the plethora of options to pick from. This has been the problem for a lot of people who feel they didn't have good options where they were.
3) Before you judge me: Many people feel that the profile they create online gives them a better opportunity to tell people about themselves before people write them off. This is a big one for many people who may not necessarily be great at approaching the opposite sex or who may not feel as secure when approached by the opposite sex. Online dating allows you to say more about yourself before people write you off or "swipe left."
4) More help with compatibility: Many say that they like the idea of being able to set the parameters for the kind of person they like: This is said to increase the chances of compatibility.
5) Full disclosure: It helps you give full disclosure without feeling weird about it -- "casual dater" "nothing too serious" or "want to get married by end of the year." It allows you to put that stuff out there without feeling awkward by saying it in person.
6) Cheaper: It costs less time and money to learn a bit about people. You know…all those basic "first date" questions are mostly answered in the profile so there is a lot of information to help make at least an initial connection.
7) Both ready to mingle: It does make a huge difference when they do meet when both people know that they are both available and are both at least somewhat interested in "something."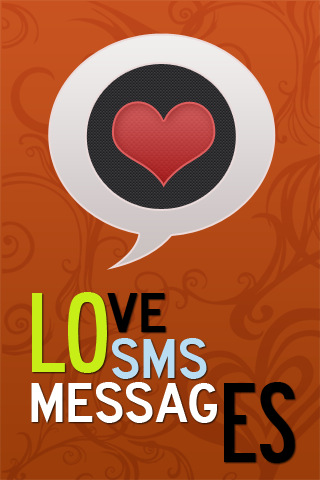 THE BAD AND THE UGLY
1) You Don't Always Get What You Pay For: There is a perceived notion that people who pay for the services take relationships more seriously. It is true for some. But it is completely untrue for others. In fact…online dating is much cheaper both monetarily and emotionally for people who have no interest at all in commitment.
2) You Want What? The very parameters you set can work against you because the system is based on the assumption that you know what you want and that what you want is right for you.
3) But You Said You Loved Hiking! People have too much time and too much control on ensuring that they look like what you want to see. That perfect profile can be a blessing and a curse. While on one hand, you get to learn about someone before maybe writing them off, you also get to learn ONLY what they want you to learn, and they only get to show the absolute best side of themselves before you are able to observe them in their natural habitat.
4)False Hope: Without some SERIOUS maturity and self-control, online dating can give a false sense of hope in two dangerous ways:
a) It can make you feel you are solving "the ONE" problem you've had with finding "the one" (the problem of OPTIONS) when in actuality there is still a bigger and worse problem that online dating cannot fix. The problem of YOU.
b) It can make you find temporary relief from the problem of having to try so hard and be rejected (since you connect with people with clicks and swipes). HOWEVER, since online dating cannot fix the problem of YOU and nor can it fix the problem of the "quality" of people (because more options doesn't mean better quality), it is still relatively easy (if not more likely) to find yourself dealing with even deeper feelings of rejection than you faced offline.
Let me expand on this a bit more.
—Offline (face to face): The options seem fewer and the emotional investment/energy needed to make a connection is higher, so the frustration comes from dealing with direct or indirect rejection by the already few options.
—Online: The options are much larger and the emotional investment/energy needed to make a connection is significantly lower, BUT if things don't go right, the frustration is higher and the rejection is worse when all that is needed is for someone to click or swipe to connect with you and they don't even do that.
5) Addiction Lurks: Without some SERIOUS maturity and self-control, online dating can be seriously addictive.
Why?
a)Because it gives such instant gratification. Looking for a date? A few clicks and swipes…a few adjustments to your profile …a few adjustments to the algorithm and boom…you might be connected in seconds.
b) This is so important—Dating apps and sites subliminally not only make you feel that the grass is greener on the other side, but that it is so easy to get there. In other words, it gives you the feeling that "with just one swipe or click, I could find/be found by someone who is better than who I have/am talking to right now"
That addition is dangerous because it can start to make you less interested, less patient and even less capable of building connections face to face and spontaneously
6) Invitation to the Players Club? With online dating, it is very hard for people to commit to the process of getting to know someone and working through the quirks. Why? Because people don't really have to…I perceive that many will feel that the next option is just one swipe away
IN FACT….it could be an unofficial invite to the players club.
Think about it. If you were "talking" to 5 people at the same time in your church, school, job, or city face to face, you might be instantly labeled a player or at least feel like one. But online…in secret…you could be talking to 10 people and not feel a pinch of guilt about it.
7) The Illusion: While online dating is said to increase the chances of compatibility, it is important to know that compatibility will be an illusion if:
a) You don't know who you REALLY are
b) People lie about who they REALLY are
c) The software/app/website makes any recommendations for you based on the information derived from either a or b above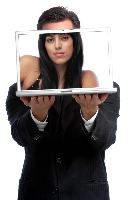 TIPS FOR DATING ONLINE
If I absolutely had to give my personal take on dating apps and sites, I'd say don't use them. Maybe I am just a traditional guy like that. That said, I understand that they are actually helpful to tons of people. So if you are going to use it, keep these in mind:
1. Meeting online is not necessarily the problem: That is IF you are able to overcome or work past the bad and ugly part. The problem grows exponentially, though, when you meet online and also proceed to date mostly online. So, my advice is that if you meet online, do your best not to keep the relationship online
2. Use interest groups/meetups instead: My suggestion is to find groups or meetups online that are based on your interests, values or hobbies. Then, from there, you can form connections knowing that the people you meet actually share similar interests and values. You'd still be meeting more people online but at least you're able to maintain a certain emotional pace and you'll have an opportunity to grow it naturally.
3. Quickly verify the profile: Don't put your hopes in having or finding someone with the perfect profile. Your job is to QUICKLY determine if what is in their profile, looks like the reality of their lives. The harder you have to look to see it, the faster you should be running. Away.
4. As a believer: For single Christians who are wondering about this, the internet is not evil and neither are dating sites. What you need to remember though, is that:
-You need to be alert and ensure that this doesn't work against your faith and dependence on God
-When you do meet someone, the same process should take place like it would if you met in church
-Stay prayed up!
5. Online Dating takes a LOT of maturity: Don't live there. Beware of that moment when you realize that you are less interested, less patient and even less capable of building connections face to face and spontaneously. That is the time to get offline at least for a while.
Remember that these websites and apps are not your matchmakers. They are simply places. The compatibility tests don't mean anything unless both people are willing to work
on the relationship.
That's it! Hope this helps.
So… have you tried it? do you know people who have? What do you think of online dating? Comment Below!
Tobi Atte is a certified Neuro Linguistic Programming Practitioner, motivational speaker and the writer behind IJustMetMe, a lifestyle website for young adults who need a good dose of daily inspiration to tackle tough life issues. Tobi is also the author of the new book How to Make Sure Your Values are Aligned: A Guide to Avoiding Relationship Frustration. For more on relationships, motivation, fresh perspectives on faith, personal improvement and more, read/learn more at www.ijustmetme.com, watch him on YouTube HERE and download his free e-book HERE.

Visitor Comments (1)