Just Thinking: The Story of a Sh*tholer, from rags to riches
January 12, 2018 • By V. Knowles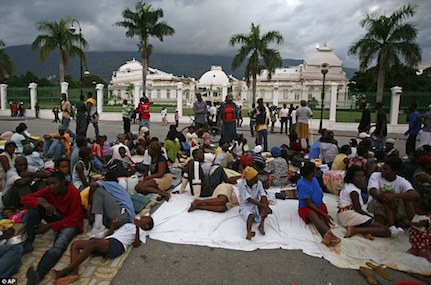 Last night, you listened to Donald Trump describing immigrants from Africa, Haiti and El Salvador as people from shithole countries. While you may be convinced that he is right, I would like to know how you square those sentiments with the following:
1) The reason why these people were brought here in the first place and the people from Norway were not desired.
Our position is thoroughly identified with the institution of slavery-- the greatest material interest of the world. Its labor supplies the product which constitutes by far the largest and most important portions of commerce of the earth. These products are peculiar to the climate verging on the tropical regions, and by an imperious law of nature, none but the black race can bear exposure to the tropical sun. These products have become necessities of the world, and a blow at slavery is a blow at commerce and civilization. That blow has been long aimed at the institution, and was at the point of reaching its consummation. There was no choice left us but submission to the mandates of abolition, or a dissolution of the Union, whose principles had been subverted to work out our ruin.
- Excerpted from the State of Mississippi declaration of secession from the Union
2) Immigrants, despite the stubbornly persistent declaration, do not come to America seeking to exploit the government welfare programs.
With that as a backdrop, I introduce you to my wife's best friend Delrose Smalling.
FOR COLORED GIRLS WHO CONSIDER SUICIDE WHEN YOU DO NOT SEE A POT OF GOLD AT THE END OF THE RAINBOW.
Do you recall the scene in the movie, THE BLIND SIDE, when Leigh Anne Tuohy showed Michael Oher his room for the first time.
The astounded young man, mouth agape, remaked with a note of disbelief in his voice, "I have never had one of these."
"What, your own room?" Leigh Anne inquired.
"No, my own bed," replied the stunned young man, with an amazed look on his face.
I remembered that episode when Delrose Smalling informed me about places in Liberty City, Fla. where children do not have beds, but must sleep on carpets and rugs in rooms, barely able to handle one person comfortably.
She became acutely aware of these depressing conditions while engaging in outreach work for her church, Living Word Open Bible in Pembroke Pines, Fla.
They evoked images of her own difficult childhood in Jamaica.
This conversation occurred while my wife and I were recent guests in her 4-bedroom, 3-bath home in Ft. Lauderdale, Fla. It is a beautiful place, sitting on a corner lot with a pool in the backyard -- a granite-topped fully equipped bar beside it. It is an inviting, welcoming home, designed, apparently for entertaining family and friends, if so desired.
At this point you may be saying, "So, what's the big deal?"
All of this may seem unremarkable and unimpressive until you hear the rest of the story.
Delrose was born in Jamaica over 60 years ago.
Her mother, seeking to better her life, migrated to England and left her and siblings in the care of relatives.
She lived alternately with her grandmother in Roehampton and her aunt in Montego Bay.
It was a time and place where most dreams were still born and the rest would perish in infancy because of the overwhelmingly harsh conditions.
To give you some idea how desperate were the circumstances, I asked her, "Do you have any pictures to show of your former life?"
She laughed.
"Cameras and photography were the pastimes and pursuits of wealthy people. If we needed a photograph taken we would have to go to downtown Montego Bay to a studio and this happened only on special occasions," she said.
Newspapers in the country where she sometimes resided were day-old publications.
There were no home telephones. Electricity, indoor plumbing and television were rare as most people could not afford such high-ticket luxuries.
After sitting her high school exams, she had to make a special trip to Montego Bay, buy a newspaper and search for her name in the listing to determine whether she was successful in her efforts.
Many days, she admitted, she would go hungry if not for the intervention of my wife and mother-in-law.
They were school mates and best friends and remain so until this day.
Chain immigration, notwithstanding, she would be able to repay my wife for her generosity and consideration in later years.
She hosted my wife in New York City while my wife attended university there, trying to forge her own path in this new land.
While vacationing, last year, with my wife, daughter and her in Jamaica, we were sitting at breakfast, when she recalled those tough days.
"My grandmother would try to sell things in the market place downtown but her selection was so limited, that many times she would not make a sale but lose out to the other vendors," tears welling up in her eyes as she spoke.
I reminded her of that incident while sitting at the countertop in her new home. Her voice started to crack and her eyes glistened when she reflected upon her life's journey.
Looking at where she is now and where she started from, I was inspired to ask her, "If at the age of 11 or 12 when you were going through all of that stuff, if I had come to you and said, it will get better, hold on, you will not only own your own home and homes, but be in the position to help somebody else. Would you have believed me?"
"Probably not," she replied. "I could not see it then, but I always had hope."
Therein, my friends, lies the answer.
You must keep hope alive while holding fast to this belief, "Faith is the substance of things hoped for and the evidence of things not seen."
Tough times never last but tough people do.
I gleaned three nuggets of wisdom from my exchange with this remarkable woman, that I thought would be worthwhile sharing with that soul at the end of his or her rope, about to cash it all in.
These are by no means all the requirements for success, but all successful people, believer or non-believer, undoubtedly share these traits.
1). You must survive.
A living dog is better than a dead lion.
If you are dead nothing really matters and nothing will ever change for you. Death comes in many forms and extends beyond physical death. There are many walking dead. Many are emotionally dead as they stand witness and allow their potential to expire, their promise to go to the grave and their purpose to be snuffed out. God does not waste anything and he said, "I am come that ye might have life and that more abundantly."
2). You must keep stepping forward.
No matter how difficult it is, you must keep advancing. You cannot tarry long weeping over spilled milk. Let the dead bury the dead. The Jamaicans say, "It gone bad aready. Wha' go wrong a mornin', caan come right a evening." Move on.
3). Choose your companions wisely.
You keep company only with friends who are going positive places. If not, you will have to go it alone if necessary. Bad company corrupts good morals. Associate only with people who will take you and/or going in the direction where you want to go.
Epilogue
Delrose Smalling is barely five feet tall. If you see her on the street, you would probably casually dismiss her as inconsequential. She is inherently shy, retiring and does not like being the center of attention.
Nevertheless, if you engage her in conversation you would be pleasantly surprised to discover that she is, as the Jamaicans describe such persons, "she likkle but she tallawa."
Migrating from NYC with her two children and estranged from her husband, she found work at the University of Miami hospital in Miami, Fl.
Do you remember the little girl in Jamaica without a steady place to sleep, barely enough food to eat?
She has owned a three-bedroom two bath pool home in North Miami where my family and I have been hosted. Subsequently, she sold that and bought a home in the Aventura area of Miami, Fla. This home is presently occupied by one daughter and son-in-law and, surprisingly, Dell's estranged husband.
With malice toward none she ensures that her husband, afflicted with glaucoma and cataracts, has a place to stay and keeps his medical appointments.
Then, she purchased a one-bedroom condo in the Miami Gardens area that is presently on rent.
She was forced to buy a two-bedroom condo in the same area to accommodate her ailing mother until she passed away.
Her youngest daughter, seeking to buy a house, prevailed upon her to sell the condo and buy the residence they presently occupy.
Whew! What a journey.
She has helped people to pay their rent so they would not be homeless and even paid for their dentures so they would be able to eat properly.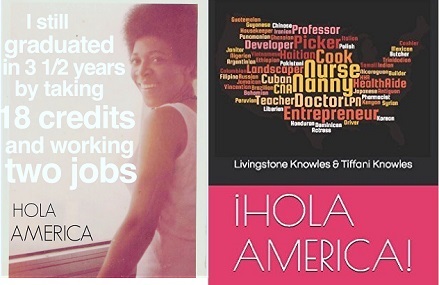 She has invested in business so another could realize his or her dream.
Life can make you bitter or better.
She decided to choose the better and we are all the better for it.
Leaving her home the other day, she gave me a 22-inch television for my home office and paid for our groceries at the supermarket.
Yes, there is a pot of gold at the end of the rainbow.
You will find it if you remain alive, believe in hope, stand on your feet, start walking, keep going and put it all together one step at a time.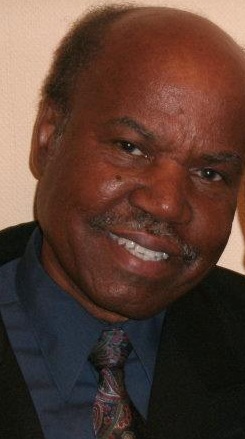 V. Knowles is a husband, father and prison minister with an interest in penning issues that serve to uplift mankind. He melds his love for Classic literature, The Bible and pop culture - as sordid as it may be - into highly relatable columns of truth, faith and justice. Hence the name: Just Thinking. If he's not buried in a book or penning his next column, you may find him pinned to his sectional watching a good old Country and Western flick. He is also the co-author of HOLA America: Guts, Grit, Grind and Further Traits in the Successful American Immigrant.

Visitor Comments (1)