Just Thinking: Should We Help the Stranger?
January 26, 2018 • By V. Knowles
The Lord looks down from heaven upon the children of men, to see if there are any who understand, who seek God. They have all turned aside, they have become corrupt: there is none who does good, no not one.
-Psalm 14:2-3
We are all Haitians. we are Africans. We are Puerto Ricans simply because of one thing Trump cannot get: we are all humans. — Carmen Yulín Cruz (@CarmenYulinCruz) January 12, 2018, Mayor of San Juan Puerto Rico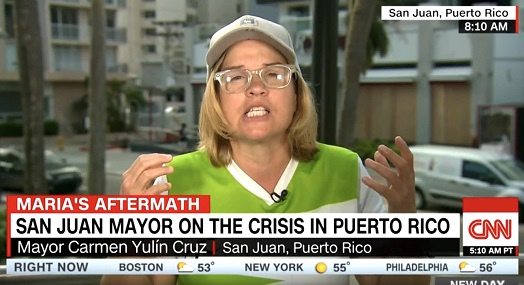 There is a common thread in highly successful people who are mature and confident in themselves and their abilities. People like Bill Gates, Warren Buffet, Jeff Bezos, Mark Zuckerberg and Oprah Winfrey--you will never hear them demeaning or disparaging people less fortunate than themselves. Rather, you will always see them engaged in something that will benefit the human race.
Kinda like what Jesus did when He sacrificed his life for you and me.
Then, there is and will always be people like Donald Trump and those who support and excuse his hurtful remarks. People who are trapped in an endless cycle of affirmation and condemnation. They must always surround themselves with fawning people to constantly remind them of their worth, and elevate themselves at the expense of anyone outside of their circle, and who is different or less fortunate and influential than they happen to be.
I suspect, with a 44 percent approval rating, according to the Rasmussen poll, that there are many people in saloons, barber shops and beauty salons across this country who agree and consider his remarks a hoot, and are laughing about it. Considering our tenuous grip on life, it is always distressing when we regard people in difficult circumstances as a joke.
Regrettably, many consider themselves God-fearing Christians, conveniently forgetting Matthew 10:8, "Heal the sick, cleanse the lepers, raise the dead, cast out demons. Freely you have received, freely give," ignoring the principles of the Good Samaritan and the fact that, "even while we were yet sinners, Christ died for us."
But we should never forget all hope is not gone. Nasty will never be normal and good, kind, compassionate people still thrive among us.
God has always sprinkled throughout humanity to refresh our spirits, people like Joseph, Moses, Esther, David Livingstone, Albert Schweitzer, Father Damien, Mother Teresa, people of his own heart who consider it a solemn duty to lift up their fellow man.
People like Mickey Schwerner, Andrew Goodman, Viola Liuzzo, Jim Zwerg and those unheralded freedom riders of the 60s who, in the pursuit of justice and fairplay for strangers, exposed themselves to great personal risk with no discernible reward, other than the satisfaction of doing the right thing.
Jim Zwerg was a 21-year-old exchange student from Beloit College in Wisconsin who became active in the Nashville sit-in movement after attending one of James Lawson's workshops on nonviolence. As one of the two whites selected for the May 17 Nashville Movement Freedom Ride, he expected that he would be targeted for violence as a "race traitor." On May 20, his predictions proved accurate when he was beaten savagely during the riot at the Montgomery Greyhound Bus Station. Photographs of a bloodied, beaten Zwerg made headlines around the world.
"We will continue our journey one way or another. We are prepared to die," Zwerg told reporters from his hospital bed in St. Jude's Catholic Hospital.
After the Freedom Rides, Zwerg worked as a United Church of Christ minister until 1975. Later, he worked as a personnel manager for IBM and at a hospice in Tucson, AZ, where he later retired. His close friendship with John Lewis is the subject of Ann Bausum's award winning book for young adults, Freedom Riders (1986).
This was a response to a question from another white freedom writer to a reporter.
"I consider it a personal responsibility of everyone to ensure that every American, regardless of race or creed, to be able to sit anywhere on a bus, he or she desires. I will not stop until that is done. I guess I take that responsibility more seriously than someone else."
These kinds of people still exist today, no matter how difficult it is to see them.
They instinctively realize that all human beings no matter the country of origin or circumstances of birth are innately capable of the same height or depth as any other human being.
We all should be allowed the same opportunity to succeed or fail as everyone else.
Yet the attitude persists-- the person who is not like me in looks or status is incapable of being anything other than what I deemed he or she to be---especially coming from a sh*t hole country or background.
Africa, Haiti, El Salvador, Mexico, Southside Chicago, Watts, Liberty City and Harlem being prime examples of those kinds of people.
It is firmly rooted in our psyche that, as noted in 1933, all Negroes are lazy and all Jews are shrewd.
In 1979, it was confirmed again by another study, anyone who does not fit said mold is an unusual anomaly.
That is why affinity scams like Ponzi Schemes and Pigeon Drops are successful. Affinity fraud is a form of investment fraud in which the fraudster preys upon members of identifiable groups, such as religious or ethnic communities, language minorities, the elderly or professional groups.
You tend to trust people who look, talk and walk like you, and distrust and suspect those who do not. So, the con artists capitalize on this attitude to your disadvantage.
Since Negroes are inherently lazy, prone to crime and drug addiction, possessing an abnormal obsession to have conjugal relations with white women, it eases the conscience when you discriminate against them in housing, job placements, schooling and to deny them any kind of upward mobility other than the most menial tasks. You even go so far as to refuse them certain seats on a bus or in a place of business.
It becomes so easy to incarcerate them or dispose of them because they represent an inherent danger to society-- a weakness that should be excised.
The Winter of Life
At the end of life, confined to a nursing home with mostly people of color from sh*thole countries as attendants, you will be forced to change your tune because you are no longer strong, vibrant and arrogant, nor an asset to society or your family.
Perhaps, it may be a good idea to reconsider your tone, demeanor and attitude before you get there.
President Trump, at 71 years old, will face that decision very soon.
I wonder why so many nursing homes are under investigation for patient abuse or always seem to have job vacancies.
Why are there so many open cases of elder abuse?
Are they exacting revenge upon the occupants for years of neglect and abuse?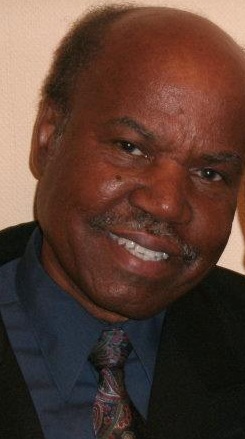 V. Knowles is a husband, father and prison minister with an interest in penning issues that serve to uplift mankind. He melds his love for Classic literature, The Bible and pop culture - as sordid as it may be - into highly relatable columns of truth, faith and justice. Hence the name: Just Thinking. If he's not buried in a book or penning his next column, you may find him pinned to his sectional watching a good old Country and Western flick. He is also the co-author of HOLA America: Guts, Grit, Grind and Further Traits in the Successful American Immigrant.

Visitor Comments (0)
Be the first to post a comment!