What I Told Third Graders who Fear President Trump
March 30, 2018 • By Tiffani Knowles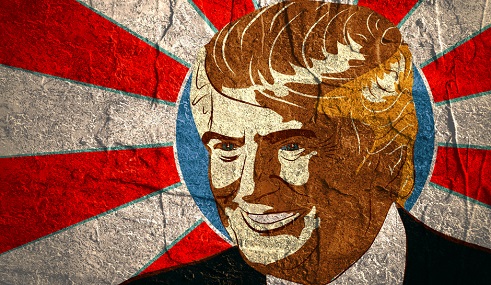 "Noooooo!"
This was the unanimous outburst that the elementary school students to whom I was presenting made when I flashed a slide of their president Donald J. Trump on the screen behind me.
By the seventh class, I was beginning to think that this reaction was not to be taken for granted.
In February, myself and a team of mentors from the group Training for Greatness, Inc., visited an elementary school in North Miami-Dade for their annual Career Day. We all had specialized knowledge to share with the students and were each given a classroom to do seven sets of presentations to rotating classes of second, third, fourth and fifth graders.
Of course, I offered them tidbits about my work as a college professor and a published author. The content of my book HOLA America: Guts, Grit, Grind and Further Traits in the Successful American Immigrant struck quite a nerve with them. Just like many Americans, these cherubic children were not immune to the vicious stories that certain political officials and influencers were saying about immigrants, particularly immigrants of color.
They had heard the inflammatory, nasty things others have said about their Haitian immigrant fathers and their Latin grandmothers. That they're lazy, unwashed miscreants. Yet, the immigrant matriarchs and patriarchs that they see working both day and night jobs to keep their school uniforms on their backs and food in their bellies don't seem to fit that description.
A handful of boys and girls in different sessions even refused to raise their hands after I asked "Who here speaks Creole?' following my "Who here speaks Spanish?" question.
They avoided my glance and shook their heads in rejection of their father and mother's tongue, only to be outed by their classmates who pointed and said, "He does…he speaks Creole."
To set them at ease, I offered the class a few words in both Spanish and Creole, all to say that it's okay to speak a language that identifies you as "the other" or the "descendent of that sh*thole country."
They had heard their president use unsavory language about immigrants from where they're from.
They had heard that President Donald Trump was raiding neighborhoods like the ones they lived in and were deporting people who looked like them.
They had heard that their president was trying to build a wall to keep Mexicans out.
They had seen their president send unkind tweets.
Soon, the discussion moved from my professional life in the work world to controversial questions burning in their young minds:
· Why does President Trump want me out of the country?
· Why does he not like Mexicans?
· Why does he hate us? We didn't do anything wrong.
· Why does he love to make tweets like those?
· Why is he always arguing on social media?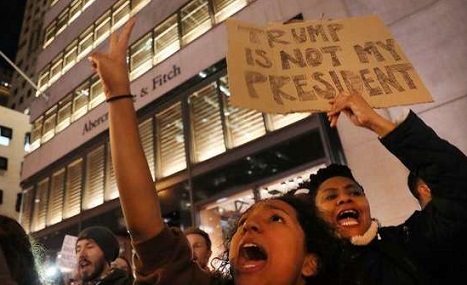 Being careful to not turn my students-for-a-day into a band of anti-establishment, rabblerousing grade-schoolers, I answered the questions by telling them briefly about the rationale for the wall (both pros and cons), the contributions that immigrants from the Caribbean and Latin America have made to the country over the past several decades and why being a bully – whether on social media or on the playground – isn't right.
Lastly, I told the kids about me. I told them about my Bahamian dad (the co-author of my book) and my Jamaican mom. Their ears perked up as they saw we had things in common.
I showed them an old picture of myself and asked them to guess how old I was and what grade I was in at the time. They guessed right. Second grade. I told them that from a tender age my parents raised my siblings and me to be young scholars, to be goal-oriented, to be twice as diligent as our American counterparts. My parents – just like theirs from Cuba, Panama and Trinidad - knew that leaving the only country they ever knew for a land with different roads, customs, dress, and language, required guts. It required grit. It required grind. There was no looking back, only the pursuit of success.
At the end of our session, I had students coming up to me and asking for autographs (mainly because they thought I was Beyonce's cousin). Still, it caused me to ponder at how impressionable these young children of color are.
We must build them up so that one day they can give a talk just like I did, proving all the naysayers wrong. We must train them for greatness!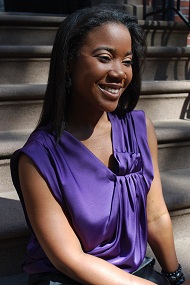 TIffani Knowles is the managing editor and founder of NEWD Magazine. Her hope is to become as "newd" as possible on a daily by embracing truth, authenticity and socio-spiritual awareness. She is bi-vocational as she is the owner of two businesses and a professor of Communication at Barry University in Miami, Florida. She is also the co-author of HOLA America: Guts, Grit, Grind and Further Traits in the Successful American Immigrant.

Visitor Comments (7)