Cosby and Kavanaugh: Trapped in the Devil's Triangle
October 5, 2018 • By V. Knowles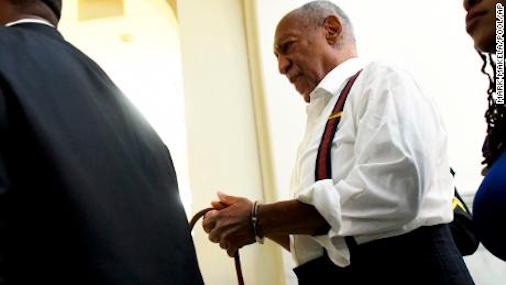 "For what is a man profited, if he shall gain the whole world, and lose his own soul? or what shall a man give in exchange for his soul?" - Matt. 16:26
Brett Kavanaugh and Bill Cosby were in the news this past week.
Bill Cosby was sentenced to a 3 to 10 year prison stay after being convicted of the rape of Andrea Constand.
"Sic Transit Gloria"--a long farewell to his former greatness and a steep fall from grace for the personality who was widely considered to be "America's Dad."
You can run, hide, deny deflect and delay, but one day the truth will come out, and oftentimes, it comes up at the most inconvenient time.
Bill Cosby is 80 years old and legally blind, yet has just received what essentially amounts to a death sentence.
I thought about Bill, as I watched Brett Kavanaugh's forceful and defiant denials of the rape allegations against him.
I shuddered when he proclaimed with a tremor in his voice, "before this Senate Committee, my family and God, I declare that I am innocent of these charges."
I thought to myself, "Wow, what if this man is guilty like so many others before him?" He just exchanged his soul and eternal future for a seat on the U.S. Supreme court. He just sacrificed his honor, dignity and the respect of his family and colleagues for a chair at a bench.
He had immersed himself squarely in the midst of a type of "devil's triangle"--much different from the one he falsely described in response to a Senator's question.
The list is endless with those passionate, seemingly genuine, authentic denials of improper sexual behavior-- Judge Roy Moore, Harvey Weinstein, Matt Lauer, Bill O' Reilly, Charlie Rose, Al Franken, Jim Bakker, Leslie Mooves, Roger Ailes, Bill Hybels, countless Catholic priests all over the world-- have all claimed that they have been unjustly accused.
Do you remember the thoroughly indignant attitudes of all of the above, absolutely mortified that anybody would consider them capable of such heinous acts?
With Christine Blasey Ford, stating that she is 100 percent certain that Kavanaugh assaulted her, coupled with the disproven stances of all the individuals mentioned above, the preponderance of evidence would seem to indicate her assertions to be true.
It is my opinion that Kavanaugh took a page out of Donald Trump's playbook and decided, "If I deny forcefully and passionately, claiming a Democratic conspiracy, I can probably get away with it."
So this is where we are, faced with conflicting statements, the question remains, "whose report do you believe?"
I would caution Brett to take note of the fate of Bill as he sees an 80-year-old blind man being shuffled off to a prison cell to reckon with his comeuppance.
He may want to cut his losses and "fess up" before the chickens come home to roost, and he becomes fully aware of this fateful declaration--"for many of us too late, comes too soon."
Bill, his wife Camille, family and friends, now intimately familiar with the meaning of, "the wages of sin is death," I am sure, must be left wondering: "Was it worth it?"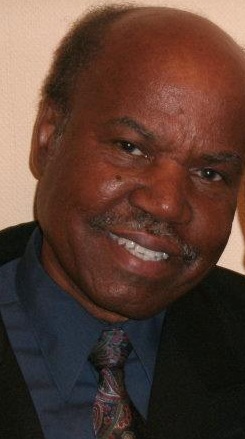 V. Knowles is a husband, father and prison minister with an interest in penning issues that serve to uplift mankind. He melds his love for Classic literature, The Bible and pop culture - as sordid as it may be - into highly relatable columns of truth, faith and justice. Hence the name: Just Thinking. If he's not buried in a book or penning his next column, you may find him pinned to his sectional watching a good old Country and Western flick. He is also the co-author of HOLA America: Guts, Grit, Grind and Further Traits in the Successful American Immigrant.

Visitor Comments (0)
Be the first to post a comment!