Just Thinking: The Blessed Life
September 18, 2018 • By V. Knowles
But he himself went a day's journey into the wilderness, and came and sat down under a juniper tree: and he requested for himself that he might die; and said, It is enough; now, O LORD, take away my life; for I am not better than my fathers. - 1 Kings 19:4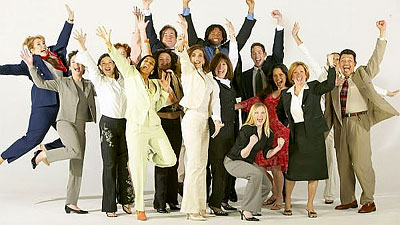 What you are witnessing above is a man beaten down by the cares of life, plainly saying, "I have had enough, I am done, cash in my chips." Crushed in spirit, empty of all zeal and vigor, he was now ready to return to the dust from which he came.
We have all had those days - those challenging times when you wished you had never been born.
For a Christian, it is particularly disconcerting when you read, "I wish above all things that you would prosper," "all things work together for good," and you were meant to "be the head and not the tail, above and never beneath."
It does not help nor sweeten your sour attitude when you view the opulent sets behind the impeccably dressed TV prosperity preachers on TBN and a smiling Joel Osteen telling you that God is working things out.
What is wrong with me, you ask, where did I go wrong and how did I miss the mark? Your dark mood has you dancing perilously close to the conclusion, "God has forgotten all about me, perhaps............."
This, my friends, is where the rubber meets the road. The day of discovery when we all find out what we are made of, and how committed we are to the cause.
The dilemma, facing any minister of the gospel witnessing to a world of Kate Spades and Anthony Bourdains, is sharing the knowledge that coming to Christ does not mean all your troubles will disappear.
This is no Harry Potter kind of existence where you can wave a magic wand and all your hardships go away.
The rain falls on the just and the unjust and less than pleasant things happen to good, godly people who are doing everything right. You have to go through stuff. It is going to cost you, sometimes dearly, to have a testimony.
Just ask Union City police Chief Darryl McAllister whose estranged son has been arrested for an unprovoked attack on an elderly Sikh man.
We were reminded of this tough truth one Sunday in a small church in Babson Park, Fl.
The Pastor and his wife, who had recently returned from a missions trip to France, outlined a harrowing account of all the difficulties they encountered while on the journey.
It was a harbinger of things to come when they forgot their passports on the way to the airport. It ended with his wallet being stolen. To date, they have lost $2,000 of their own savings and found themselves $1,000 overdrawn in their accounts, indebted to the bank, because they did not notify the institution about the theft in time.
Yet, as they related their ordeal to the audience, they were laughing, smiling and cracking jokes. It was just refreshing to see how they could be so nonchalant, so carefree and casual about an episode that for many of us would be the "end of the world."
What is the Blessed life you may ask?
Here is the answer:
When you find Jesus and you are born again, he places in you a different mindset. There is a paradigm shift in your interaction with life.
You become fully conversant with the axiom, "dying is easy, living is hard."
You no longer look at troubles with a "why me" attitude. You come to fully realize that it is no longer between you and the world, but between you and the God who created you, called you out of darkness into His marvelous light, and established you as a beacon to a fallen world. You understand that the life that you are now living is a demonstration of the appreciation of the sacrifice of the One who died for you.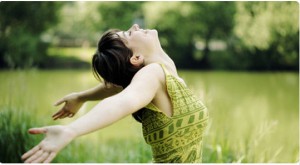 You represent hope to the hopeless. You muster the courage to change the things that you can, the peace of mind to accept the things that you cannot, and the wisdom to know the difference. Since you are not home yet, you have not yet arrived at your final destination, nor is this the end of your story, things do not move you for you learn to be content and take tribulations in stride because you know they will pass.
You develop an unshakeable, emotional, spiritual attitude that defiantly declares to Satan, "my capacity to endure suffering is greater than your ability to inflict it."
"Greater is He who is in me than he who is the world" becomes a song engraved with an iron pen on the tablet of your heart, to keep you focused on the goal and your eyes on the prize.
And, yes, the day can and will come when you say with blessed assurance ''Don't worry about a ting, cause every little ting is gonna be alright."
Because if God is for you, who or what can be against you. You really believe that you are too blessed to stressed and too anointed to be disappointed. You maintain a fast hold on the last chapter in the Book which says He will wipe away all tears and your upcoming reward is eternal that no man can ever diminish, mar, corrupt, stain or take away.
So would the Pastor ever consider going back to France after such a dreadful experience?
To which he uttered a concise affirmative, definitive reply ---"in a New York minute."
To which I thought in response, AMEN.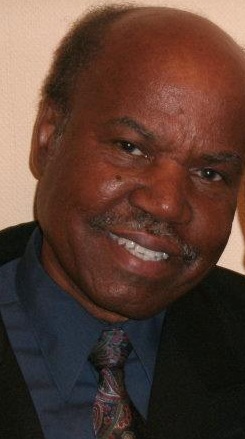 V. Knowles is a husband, father and prison minister with an interest in penning issues that serve to uplift mankind. He melds his love for Classic literature, The Bible and pop culture - as sordid as it may be - into highly relatable columns of truth, faith and justice. Hence the name: Just Thinking. If he's not buried in a book or penning his next column, you may find him pinned to his sectional watching a good old Country and Western flick. He is also the co-author of HOLA America: Guts, Grit, Grind and Further Traits in the Successful American Immigrant.

Visitor Comments (0)
Be the first to post a comment!