Just Thinking: America, which way shall we go this Thanksgiving?
November 22, 2018 • By V. Knowles
Today is an opportune time to revisit the vision of Crazy Horse, the notable Sioux warrior to glean what you can.
"Upon suffering beyond suffering; the Red Nation shall rise again and it shall be a blessing for a sick world. A world filled with broken promises, selfishness and separations. A world longing for light again. I see a time of seven generations when all the colors of mankind will gather under the sacred Tree of Life and the whole Earth will become one circle again. In that day there will be those among the Lakota who will carry knowledge and understanding of unity among all living things, and the young white ones will come to those of my people and ask for this wisdom. I salute the light within your eyes where the whole universe dwells. For when you are at that center within you and I am at that place within me, we shall be as one."
Former first lady Michelle Obama has just released her book Becoming Michelle Obama on November 13.
I really and truly do not desire to descend into that black hole of anger, retribution, revenge and unforgiveness, as expressed by Michelle Obama in her book. She says that she will never forgive Donald Trump for the risk his reckless rhetoric posed for her family.
No sincere Christian can ever subscribe to that kind of attitude. Christ warns us that he will only forgive our trespasses as we forgive those who trespass against us. It does no matter how we feel because this is a walk of obedience and faith. Therefore, in obedience to the word, despite our feelings, we must muster up the courage and fortitude to forgive a transgressor, in accordance with our faith and trust in the God who is most merciful.
Since we are assaulted daily with images, thoughts and ideas which emphasize our wickedness, it is easy to forget that this is the time of year we give thanks, especially to the One who came with the promise of bringing light to a dark world.
That being said, I find it extremely difficult to forgive a man described by Democratic operative Howard Dean, as a "man without any moral constituency" - a man who has admitted that he rules by fear and intimidation, and feels at home in chaos.
His M.A.G.A. platform highlights the division amongst us, pits one group against another, promotes fear and distrust of all strangers and reminds us of our inherent selfishness, so that we dismiss our common humanity.
Indeed at the time in our history when we appeared to be striving to become that shining beacon on the hill, this was a most unfortunate interruption.
We are more alike than different, with the same hopes, dreams and desires--seeking just to make it reasonably intact through this "foreboding valley of the shadow of death." When we glimpse the other guy or or gal across the street, we must always remember, he or she is just a "different kind of me."
This sometimes irresistible urge to be selfless was highlighted the other day in two heart-warming incidents posted on the internet.
An elderly man sitting in the doctor's office noticed Natasha West trying to fill out paperwork while cradling her baby. Having compassion upon someone in need the man stretched across the difference and asked, "Could I hold that baby for you?"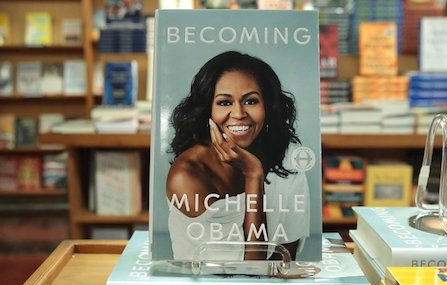 To West's delight, she passed over her sleeping son and replied, "Yes, that would be amazing." While West filled out the paperwork, the man, who was later identified as Joe Hale, carefully and quite contently cradled the tiny baby.
Twenty-eight-year-old Eric Haralson and 60-something Jan Jessup have now discovered that they have a connection as the internet glowingly declares, "A young man and older woman became friends over a meal at McDonald's, and the internet is lovin' it."
"So kind and caring. I love it, this is the way America should be all the time," someone commented. "It's how more people should be," someone else agreed. "Ah my heart this is adorable," wrote a third. "This makes my heart warm."
Despite all the negative news coverage there are still good, kind, considerate compassionate people in the world.
There is a yearning in the spirit of man, a longing in his soul to do something decent. He, to his utter delight, finds it is always better, more fulfilling and rewarding to do the kind and gentle thing--to be governed and moved by generous impulses
Yes, you are my brother, you are my sister, so take me by the hand, and hand in hand we will work for the benefit of each other so that everyone us can cross the finish line with our hands held high.
It is called hanging together so we do not hang separately.
Our response to those unsettling vibes emanating from our TV sets, internet posts, and tabloid newspapers, all screaming doom and gloom, deep dark despair and excessive misery, was to elect a bi-sexual, an openly gay candidate, a young lady with socialist tendencies, two Muslims and, for the first time, two Native American candidates.
(N.B., Relax, as a believer in Christ I am not saying that I support, endorse or am at peace with some of these decisions but it is what it is and we must deal with it.)
It was a sobering reminder that - this particular, admirable American trait-the desire to lift up the little guy, to help the guy down on his luck, the one on the outskirts of society, to slip him or her a break, to give him or her a shot, is alive and well. It did not disappear from our national consciousness with the ascension of the gentleman from New York. We want to hear those magical, music to our ears, words, "atta boy" or "you rock girl," We want people to hail our mama as blessed, not to embarrass her, and show the whole world that she raised us right--that she taught us to treat everybody with love and respect.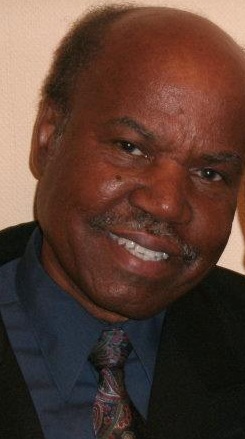 V. Knowles is a husband, father and prison minister with an interest in penning issues that serve to uplift mankind. He melds his love for Classic literature, The Bible and pop culture - as sordid as it may be - into highly relatable columns of truth, faith and justice. Hence the name: Just Thinking. If he's not buried in a book or penning his next column, you may find him pinned to his sectional watching a good old Country and Western flick. He is also the co-author of HOLA America: Guts, Grit, Grind and Further Traits

Visitor Comments (1)