Just Thinking: Hit the Reset Button
May 4, 2020 • By V. Knowles
My 33-year-old is a businessman. He started his work experience at as a janitor at the Greyhound bus station that I managed. After working his way up to ticket agent at my business, he left to go to college. While there, he found a job as a cashier at his favorite store - Best Buy. He used it subsidize his school fees for a while and soon became a manager there. He then worked for a while at a currency exchange company whose principal committed suicide. Subsequently, he was engaged with a credit card processing firm, always with an eye on starting his own firm. Many of his efforts worked. Many didn't.
During his sojourn to his present enterprise, he has witnessed one location burn to the ground, has had to relocate at least three times, changed numerous employees some of which either embezzled funds or proved to be ineffective. After making a connection with one of the celebrity sharks from ABC's Shark Tank, he thought his fortunes had finally turned a corner with prosperity in sight. Then, the Coronavirus pandemic struck. He now has to learn real estate investment, all in an effort to stay afloat. Moreover, he has to accomplish this feat in Ft. Lauderdale, Broward County, Fl, a location under lockdown because of the disease.
He has told me that every 10 to 20 years a business has to reinvent itself in order to stay relevant and remain ahead of the curve. Clearly, the Coronavirus has drastically altered and shortened that time line. Concerned about his finances, I told him that, "if he feels like he is going under, I will leave the light on and there will always be room in my house." His reply — "that's not gonna happen."
The kind of resolve I heard in his voice is a trait that my children apparently inherited from us as immigrants. You can see their mother's story and others like her in my book HOLA AMERICA. I will not bet against him and I, excitedly with interest and anticipation, wait to see how he works himself out of this jam that nature has unexpectedly placed him in.
It's time to reset, people!
Whenever an appliance or computer is misfiring or malfunctioning we resort to a reset button. This simple action resolves most problems associated with any mechanism. The human spirit works in the same way.
To mitigate the spread of the Coronavirus, many state officials and public health experts called for a nationwide lockdown.
We now see images all over our television screens of
, some brandishing AR-15s, shouting to be freed from the Fascists Governors' overreaching actions. Their personal liberties endangered, they demand to be freed from house arrest, and are emboldened by the unhelpful tweets of President Trump which say "liberate Virginia, Minnesota and Michigan."
At the intersection of crisis and opportunity rests your legacy, good or bad.
The character of a man, like gold, is revealed in the fires of affliction. All men can perform well, when he is driving a Cadillac. However, he shows his true colors when life assigns him a clunker that keeps breaking down.
A successful future or life is determined by your reaction when things go south.
The true measure of a man is not how he acts when times are good but how he reacts in times of trial and adversity. - Martin Luther King Jr.
Therein lies the answer to every business, every person, during this difficult period.
1. Recognize and appreciate how things are, not how they should be, or how you would like them to be.
2. Adjust your attitude, finances, spiritual and emotional well-being to the realities of the day.
3. Make a lifelong resolution to a 110 percent commitment to survive it all.
IF YOU GROW THROUGH WHAT YOU GO THROUGH, you will always stick a Simone Biles landing on the other side of any challenge.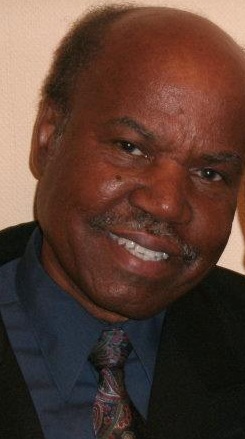 V. Knowles is a husband, father and prison minister with an interest in penning issues that serve to uplift mankind. He melds his love for Classic literature, The Bible and pop culture - as sordid as it may be - into highly relatable columns of truth, faith and justice. Hence the name: Just Thinking. If he's not buried in a book or penning his next column, you may find him pinned to his sectional watching a good old Country and Western flick. He is also the co-author of HOLA America: Guts, Grit, Grind and Further Traits in the Successful American Immigrant

Visitor Comments (0)
Be the first to post a comment!