The Black Man's Dream Deferred
June 2, 2020 • By V. Knowles
Nobody knows the trouble I've seen, Nobody knows but Jesus
Nobody knows the trouble I've seen, Glory, Hallelujah
Sometimes I'm up, sometimes I'm down , Ohh, yes, Lord
Sometimes I'm almost To the ground (With a cop's knee depressing my neck so hard that I cannot breathe) Oh, yes, Lord
Nobody knows the trouble I've seen.
We are troubled on every side, yet not distressed; we are perplexed, but not in despair;
Persecuted, but not forsaken; cast down, but not destroyed (Alas! not for lack of trying by the other guy) 2 Cor. 4:8-9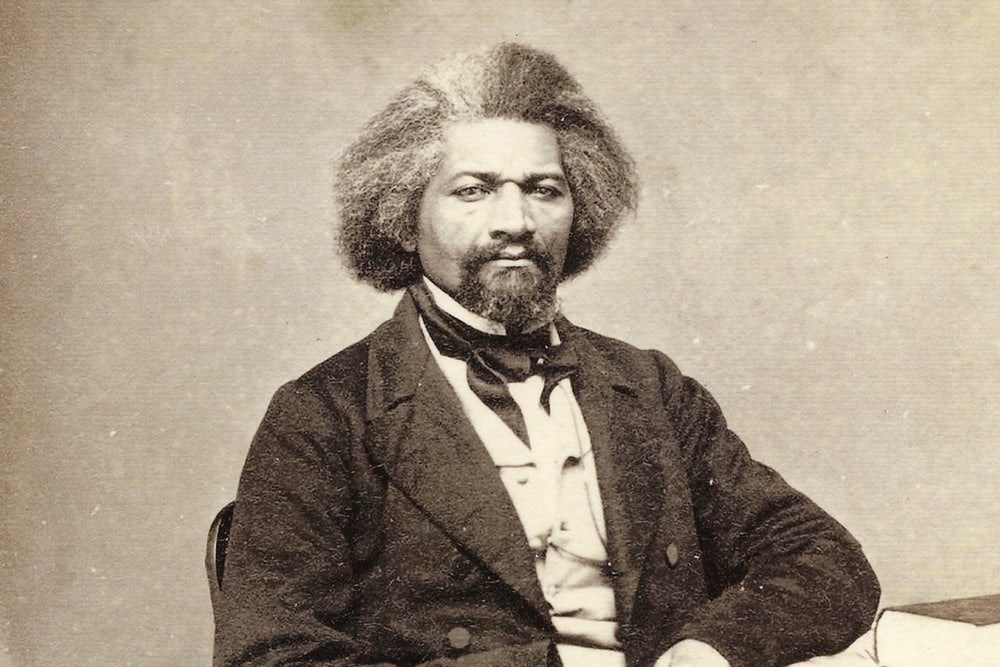 Abraham Lincoln, along with many antislavery politicians, believed that black and white Americans could not peacefully coexist post-emancipation. Thus, he proposed sending freed African Americans to Liberia or Central America. He waxed almost prophetic when he warned Frederick Douglass that he could never forsee a day when white Americans would ever treat Black Americans, or indeed any non white American, fairly. Of course he meant that if blacks were relegated to demeaning roles of Uncle Ben and Mammy, stuck in endless servitude under the rigor of hard bondage where their very existence and life limitations were determined by the white men, they could not peacefully coexist.
Any expression of freedom, inspiration, or aspiration not in line with the white man's expectation of a Negro life could not be tolerated. That idea or attitude had to be stamped out, snuffed out or deported.
Did you recall how thoroughly incensed, apoplectic and outraged they were at Colin Kaepernick for taking a knee on a football field?
Pay keen attention to abolitionist Frederick Douglass in 1862.
"What, to the American slave (or any minority) is your 4th of July? I answer; a day that reveals to him, more than all other days in the year, the gross injustice and cruelty to which he is the constant victim. To him, your celebration is a sham… There is not a nation on the earth guilty of practices more shocking and bloody than are the people of the United States, at this very hour."
As you consider George Floyd, Ahmaud Aubrey, Breonna Taylor, Christian Cooper and 11-year-old Skhylur Davis while our country is in the throes of a conflagration, here is what dismissed Kaplan , La. police officer, Steven Aucoin, said: it was "unfortunate" that all black people weren't killed by the virus." Perhaps it is time to ask, "where did we go wrong, what did we do to cause such a visceral reaction?"
Why are Native Americans, who formerly occupied all of this country, all confined to reservations, many of them suffering in hopelessness from alcoholism?
Why are the Mexicans who previously ruled most of the southwest from Texas to California, and are not sweltering in agricultural fields or laboring with COVID-19 in meat packing plants, stuck behind a border wall?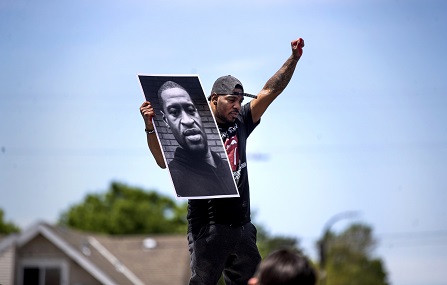 Is it any wonder that MAGA is so appealing to white men over the age of 60? They fondly recall the "halcyon days of yore," when they presided over everything, and women and all minorities knew their place, and were careful not to "agitate" the status quo.
The white knee on the black neck of George Floyd is only a reminder of their former days of glory, of how things should be, and how they believe God designed them to be. Did you see the chilling moment in the video recording when he looked up as if he anticipated approval for his efforts in subduing the black menace?
Why do older white evangelical men so passionately support and defend a patently obvious immoral man, an eminently inexperienced politician from New York? Do you note how fervently they try to convince us that his" forgivable" mistakes are merely missteps of a "baby" Christian? Is it for the sake of the scourge of abortion and homosexual marriage alone? Give me a break!!!
Read again the driving force behind the Bible of American expansionism:
"Manifest Destiny" was also clearly a racial doctrine of white supremacy that granted no native American or non-white claims to any permanent possession of the lands on the North American continent and justified white American expropriation of Indian lands.
Malcolm X was right, none of us landed on Plymouth Rock, "Plymouth Rock landed on us."
Was the noble sentiment , "All men are created equal," expressed in the Declaration of Independence, all a lie. Was it just a lofty ideal, never intended to apply to everyone, only a tactic to energize support for the American Revolution?
Is the change ever gonna come for the rejected rest of us?
Or is the answer, like everything else for those of us down on the ground just,"blowin' in the wind?"
Nobody really knows but Jesus.

Visitor Comments (0)
Be the first to post a comment!