10 Immigration Policies Predicted to Change Under Joe Biden
November 18, 2020 • By Tiffani Knowles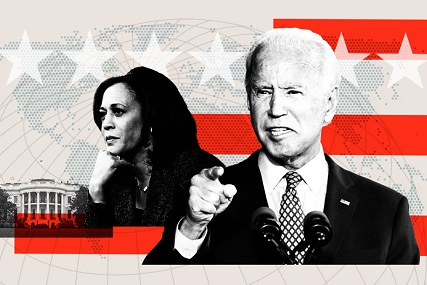 Joe Biden and Kamala Harris will be installed into office on January 20 and their administration is expected to reverse, overturn or modify dozens of policies put in place by the Trump Administration over the past four years.
While healthcare reform, the U.S. economy and the COVID-19 taskforce will be of primary focus during Biden's first few weeks in office, the new administration is also expected to be working to dismantle Trump's immigration agenda throughout 2021.
This agenda is now specifically vulnerable because most policies were enacted administratively through the President Trump's executive authority in proclamations, policy memos, regulations and other executive actions. Thus, a new president can simply reject those actions and start from scratch.
Here are 10 policies with regard to immigration that the Biden administration will change once installed.
1. Denaturalization
This is the process of revoking citizenship from a naturalized immigrant due to fraud, illegal acquisition, terrorist or Communist affiliation, and armed services revocation. According to the New York Times, denaturalizations ramped up under the Trump administration. Of the 228 denaturalization cases that the department has filed since 2008, about 40 percent of them were filed since 2017.
And over the past three years, denaturalization case referrals to the department have increased 600 percent. While there was a 2019 budget request of $207.6 million to investigate 887 additional leads who may be vulnerable to denaturalization, and to review another 700,000 immigrant files, a Joe Biden administration is expected to reallocate these funds and not put as much emphasis on such a program.
Before someone applies for naturalization, it would behoove them to verify their likelihood of approval so that the immigrant does not put their green card status in danger simply by applying for naturalization.
2. Notice to Appear Policy
On June 28, 2018, the government issued a Policy Memorandum directing USCIS officers to initiate removal/deportation proceedings against individuals who applied for certain immigration benefits and were denied. It was implemented in October of that year. Under the new policy, immigrants were issued a Notice to Appear (NTA) to show up in court within 33 days or they would automatically become unlawful. Experts predict that Biden will roll back this policy.
3. Travel Ban to be Lifted
Biden will rescind Trump's travel and immigration restrictions on 13 countries, most of which are African or predominantly Muslim. Once Biden lifts this ban in January, people from Nigeria, Eritrea, Sudan, Tanzania, Myanmar, Kyrgyzstan, Iran, Libya, Somalia, Syria, Yemen, Venezuela and North Korea will once again be eligible for immigrant visas. The ban is already set to expire on Dec. 31, 2020.
4. Public Charge
Mr. Biden's team will begin the process of terminating the "public charge." This was a policy the Trump administration implemented to deny green cards and immigrant visas to applicants who U.S. officials determine rely — or could rely in the future — on government benefits like Medicaid, food stamps and Section 8 housing vouchers. Because the 2019 rules were instituted through the regulatory process, experts expect it to take much of 2021 to be terminated.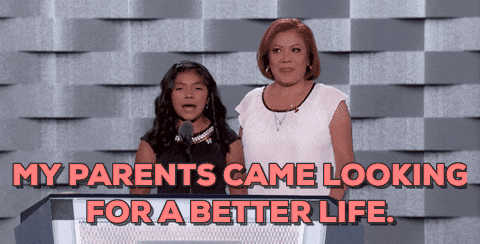 5. Asylum and Refugee Program
Mr. Biden has pledged to discontinue the Trump administration's policy of requiring non-Mexican migrants to wait in Mexico for the duration of their U.S asylum cases.
The president-elect has promised to dramatically increase refugee admissions, moving away from the record-low 15,000 spots set by Trump and raising the cap to 125,000. Mr. Biden has also pledged to grant Temporary Protected Status (TPS) to certain Venezuelan exiles in the U.S. to shield them from deportation.
León Rodríguez, who led U.S. Citizenship and Immigration Services (USCIS) during the Obama presidency, said a Biden administration should prioritize reviewing Mr. Trump's efforts to end TPS protections for approximately 300,000 immigrants from El Salvador, Haiti, Nicaragua, Sudan, Nepal and Honduras. In September, a federal appellate court allowed the Trump administration to terminate the programs which would cause TPS-holders to lose their protections in March 2021.
6. DACA
Biden will move to fully restore the Obama-era program called Deferred Action For Childhood Arrivals which shields 640,000 undocumented immigrants who were brought to the U.S. as children from deportation, halting Trump's unsuccessful efforts to end it.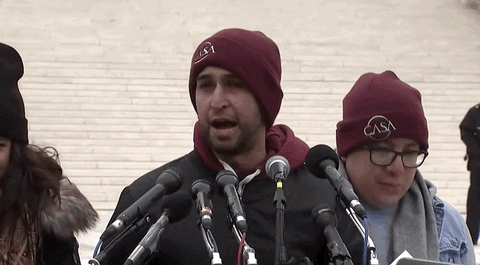 7. Deportations
Mr. Biden will look to implement a 100-day freeze on deportations while his administration issues figures out who is truly worthy of arrest by immigration agents. While Obama prioritized the deportation of immigrants with criminal convictions and recent border-crossers, in 2017, Trump made it so that every unauthorized immigrant was subject to arrest and removal from the country.
8. Status Adjustments for Undocumented Workers
Mr. Biden has vowed to introduce legislation that would allow the nation's estimated 11 million undocumented immigrants to legalize their status, but such an effort — which has proved elusive for two decades — would need to be approved by a divided Congress.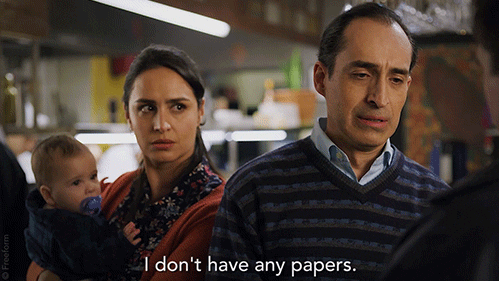 9. Denial Without Notice
The Trump administration created a policy in July 2018 that allowed immigration officers to issue denial notices without any additional Request for Evidence, giving immigration applicants or their lawyers no opportunity to cure the problem. It was called Denial Without Notice. Experts predict Mr. Biden will eliminate this policy.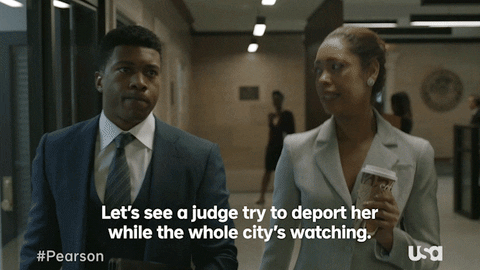 10. Unaccompanied Minors Reuniting With Families
The incoming administration will also look at reinstating an Obama administration initiative that allowed certain at-risk children in Central America to request refugee or parole status and reunite with their families in the U.S. if their parents were authorized to be in the country, presidential sources told CBS News. The Obama administration created the Central American Minors program in 2014 in response to a rise in border crossings by unaccompanied migrant children but Mr. Trump ended it in 2017.
Jennifer Molina, a spokeswoman for the Biden campaign, said the incoming administration will also create a task force to help locate hundreds of migrant parents who were separated from their children at the U.S.-Mexico border in 2017 and 2018 and remain unreachable.
"President-elect Joe Biden will restore order, dignity and fairness to our immigration system. At its core, his immigration policy will be driven by the need to keep families together," Molina said in a statement.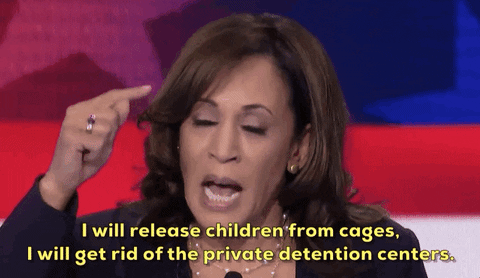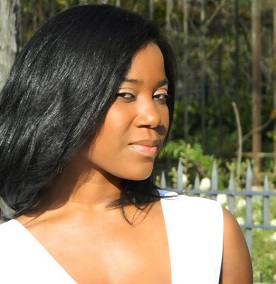 Tiffani Knowles is the managing editor and founder of NEWD Magazine. Her hope is to become as "newd" as possible on a daily by embracing truth, authenticity and socio-spiritual awareness. She is bi-vocational as she is the owner of two businesses and a professor of Communication at Barry University in Miami, Florida. She is also the co-author of HOLA America: Guts, Grit, Grind and Further Traits in the Successful American Immigrant.

Visitor Comments (0)
Be the first to post a comment!