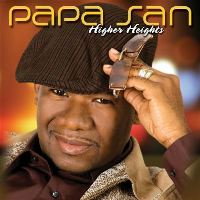 Papa San, dancehall reggae legend who had smash hits in the 80s with mainstream reggae, converted to Christianity in 1997 and is now a GOSPEL reggae pioneer. He was the first Gospel Artist in the Caribbean to hit the Reggae Billboard Charts and the first dancehall artist to win a Stellar Award.
Visit www.papasanmusic.com
Papa San was featured on our Redemption's Song program which aired on June 21, 2009.