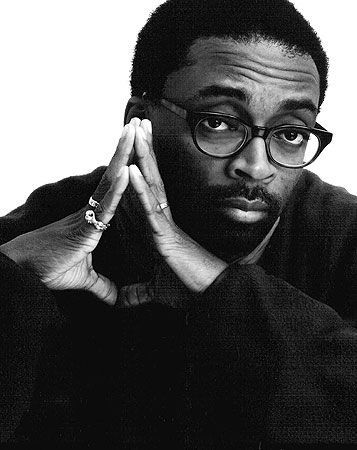 Spike Lee is a film director, producer, writer and actor.
Born Shelton Jackson Lee on March 20,1957 in Atlanta, Georgia. Growing up in a relatively well-off African-American family, Lee was making amateur films by age 20. His first student film,
Last Hustle in Brooklyn
, was completed when he was an undergraduate at Morehouse College. He went on to graduate from the New York University Film School in 1982. Spike Lee became a director of promise with his first feature film,
She's Gotta Have I
t, in 1986. His next film, 1989's
Do The Right Thing
examined all of the above and was nominated for an Academy Award for Best Original Screenplay in 1989.
Subsequent films, including Malcolm X, Mo' Better Blues, Summer of Sam and She Hate Me, continued to explore social and political issues. 4 Little Girls, a piece about the 1963 16th Street Baptist Church bombing, was nominated for an Academy Award for Best Feature Documentary in 1997.In 2006, Lee directed and produced a four-hour documentary for television, When the Levees Broke: A Requiem in Four Acts, about life in New Orleans in the aftermath of Hurricane Katrina.

Spike Lee has also had success in directing television commercials, most famously opposite Michael Jordan in Nike's Air Jordan campaign. Other commercial clients include Converse, Taco Bell and Ben & Jerry's. His production company, 40 Acres & A Mule Filmworks, is located in his childhood neighborhood of Fort Green in Brooklyn.
His most recent feature film release, Miracle at St. Anna (2008), tells the story of four African American soldiers trapped in an Italian village during World War II. This movie was praised for bringing the often overlooked experience of black infantrymen-known as buffalo soldiers-to the big screen.