TobyMac is an urban hip rock star and former member of trio DCTalk.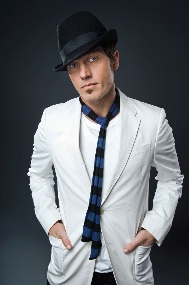 "If we are gonna be
that city on a hill, we have
to be a diverse city." - TobyMac.

TobyMac wants to start a revolution, one that will sweep through cities and erase the divisive lines that keep people and cultures apart. Holding up his microphone like a fist in the air, this Grammy-winning artist sees his opportunity in the society-shaping power of music.


Accentuating his celebrated career with dc talk, TobyMac made his solo bow in 2001 with the Grammy-nominated Momentum. The disc marked a return to TobyMac's hip-hop roots, the very style with which dc talk first emerged, and yet the rapper-singer once again finds himself branching out from this base.


Throughout the 90s, TobyMac achieved considerable success with his Grammy-winning group dc talk, stockpiling a number of gold and platinum albums with seven million combined copies sold. As the group moved into the rearview window, tobyMac boldly stepped out on his own with his solo debut, Momentum. Earning rave reviews from Billboard to CCM Magazine, the 2001 album debuted atop the Billboard Heatseekers chart, sold over 400,000 copies, and landed two number one singles, "Extreme Days" and "Somebody's Watching Me." The DC born artist went on to win several Dove Awards, including Producer of the Year, and two BMI honors as Christian Songwriter of the Year.

He also made the cut for Christian Radio Weekly's 50 Most Influential People Today and was named one of the Top 50 Evangelical Leaders of This Generation by Christianity Today.


During these past few years, TobyMac toured incessantly as a headliner in addition to co-headlining with Kirk Franklin and sharing stages with Third Day, among others. Showing everyone he's more than just "talk," TobyMac put his artistic vision and values back into action with Welcome to Diverse City, another album living up to its title.

For more information, please visit http://www.tobymac.com
TobyMac was featured on our Music Mash-up: From Marley to Mac program which aired on December 6, 2009.