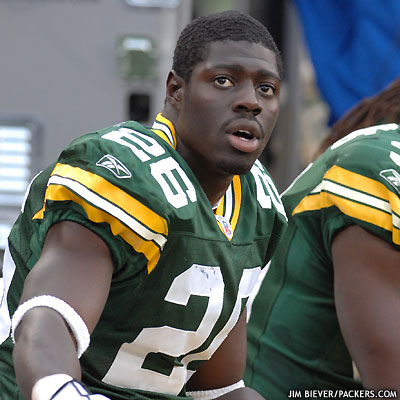 Charlie Peprah is a safety for the Green Bay Packers of the National Football League. He was drafted by the New York Giants in the 5th round of the 2006 NFL Draft. He played college football at Alabama.Peprah has also played for the Atlanta Falcons.
Green Bay Packer Charlie Peprah as he prepares for the 2011 Super Bowl against the Pittsburgh Steelers. As a homegrown Texan, Peprah is revved up to play the biggest game of his life in front of his hometown fans. The Green Bay Packers were the 2011 Super Bowl Champions.
Charlie Peprah was featured on our
The Biggest Game of My Life
program which aired on Feb 6, 2011.