Licensed Marriage and Family Therapist, Carla Wills-Brandon always wanted to do two things professionally: be of service to others, and write. After receiving a scholarship to California State University, Fresno, she graduated with high honors and a degree in psychology.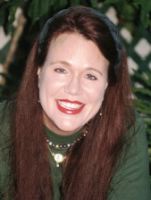 She then went on to finish a Masters Degree in Clinical Psychology from the California School of Professional Psychology, Fresno.
Aside from her work with relationships, intimacy issues, sexual dysfunction, addiction, trauma resolution and grief, Carla has been investigating spirituality and other related phenomenon for over a decade. Currently, she is working on another project involving the mysterious departing visions of the dying. Carla Wills-Brandon is an author of 12 books and is marriage and family therapist.
Carla Wills-Brandon was featured on our
Love 101: Sex with Benefits
program which aired on Feb. 20, 2012.