Roger Anthony Watson was born on the beautiful island of Trinidad where he obtained a rich heritage of Caribbean culture. Upon receiving Christ as his Lord and Savior in 1986, he moved away from that lifestyle to pursue the work of the ministry. He started a youth street ministry in 1986 just a few months later and was accompanied by his future wife to be Magdalene Jessy Watson.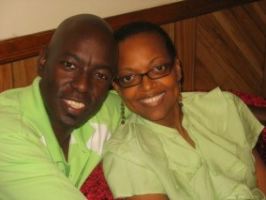 Upon migrating to the US in 1989, he decided to pursue his Bachelor's degree at the Atlanta Christian College in 1994 (now Point University). Roger plans to launch Infinity Connections Group in 2012 to facilitate his business ventures. Roger is now an associate Minister at International Ministries 2000 Church in the Southwest Atlanta area.

Roger is used by God to minister to couples and individuals who are interested in having fulfilling and loving relationships.