Teen Revolution: Kids Who Do Something!
June 10, 2009 • By Tiffani Knowles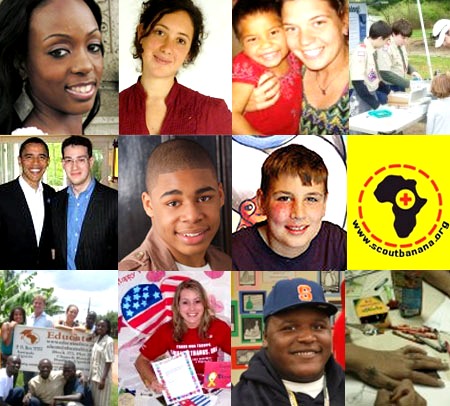 I do something. Do you?
The toxic trend of youth apathy in the U.S. is gradually becoming a distant memory as non-profit group Do Something, the largest organization in America for young people and social change, awarded five young people and celebrated thousands more at its star-studded Do Something Awards event on June 4 at Harlem's World Famous Apollo Theatre in New York City.
"These are the 'Rock Stars' of social change," said Nancy Lublin, Do Something CEO and Chief Old Person. "We are so proud to be honoring them with a $10,000 grant to continue their work and be shining examples of the 'Do Something Generation.'"
Reaching over 12 million people (age 25 and under) in 2008, Do Something is driven by its rule of "No Money, No Car, and No Adults!" The organization believes teenagers, regardless of if they have the direct support of adults, have the power to make a difference. The organization leverages communication technologies, enabling teens to convert their ideas and energy into positive action.
In addition, Do Something – with its newest website component Celebs Gone Good – deems it of ultra importance to highlight and activate celebrities for socia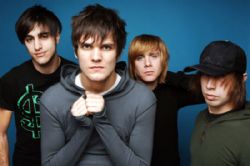 l change. This way, they use their influence to shed light on causes spearheaded by young people, like building wells in Africa, curing homelessness in Appalachia or creating HIV/AIDS awareness.
"It's important to do good while doing well and the two aren't mutually exclusive," Kwame Jackson, owner of a new fashion line and former contestant on The Apprentice, told NEWD at the event's red carpet event. "I try to do my small part as an entrepreneur with my line Krimson by Kwame."
Celebrities such as Andrew Shue (founder of Do Something), rock band Boys Like Girls, Usher, Corbin Bleu, Russell Simmons, Amber Tamblynn, cast members of The Real Housewives of New York and Lil Mama were all in attendance.
Young and old alike stood and marveled at the star-studded red carpet on the high-traffic street in downtown Harlem.
As many snapped pictures and yelled their unabashed "I love yous" from beyond the velvet stanchions, two small girls beaming with excitement pressed their way in from the street to the carpet on which their heroine Lil Mama stood speaking to buzzing reporters. They both touched her and the youngest received a hug and a coveted kiss on the cheek.
"It's very important for me to use my influence because I'm Lil Mama, I'm a hip hop star, I'm a musician, I'm on America's Best Dance Crew, I'm exposed to the children," Lil Mama told NEWD. "We come from an inner city community where we don't have much. People are like,'I wanna be a star.' So, when I show up, they're like, ' I'm close to her, if I can feel her, I can do it, too.'"
While all five of the young rock star changemakers were honored that night, one was revealed as the grand prize winner of a $100,000 grant to continue her amazing work.
Grand prize winner Maggie Doyne, 22, could hardly hold back the tears after the video package depicted her work with the Kopila Valley Children's Home in Nepal.
"I told myself I wasn't going to cry, but after I saw my kids up there... I lost it," said Maggie. "Here's the thing, I'm just a kid from New Jersey who fell in love with kids 8,000 miles away and they're my heart and my life now."

For Maggie, the summer after graduating from high school was life-changing to say the least. She went backpacking in Asia and decided to never come back. Moved by the many orphans she met in Nepal, she used her life savings of $5000 worth of babysitting money to buy an acre of land and build a children's home. She currently cares for 24 kids and has placed over 700 orphans with families. Her plan for the 100 grand: build them a school.
The four other winners were: Marv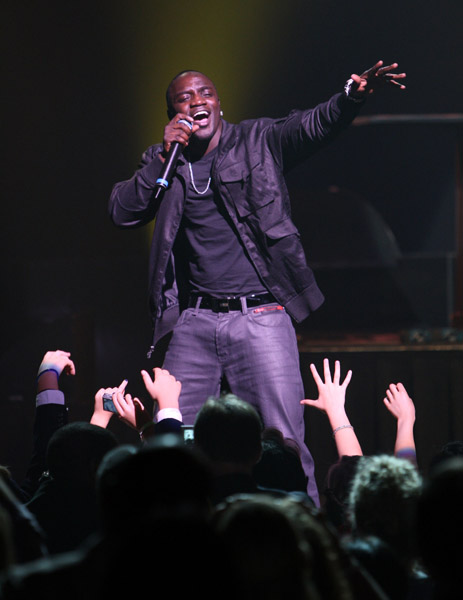 elyn Brown, 25, for her Marvelous Connections Tour encouraging youth to protect themselves and get tested for HIV; David Burstein, 20, for his project 18 in '08 that registered 25,000 new voters in the last election; Eric Glustrom, 24, for his project Educate! that provides socially responsible leaders in Uganda with scholarships, funding, leadership seminars and mentorships; and Darius Weems, 19, who has raised almost $2 million toward a cure for Duchenne Muscular Dystrophy (DMD), a genetic disorder that he and his late older brother are victims of.
The evening was topped off with a performance by Akon, Senegalese-born R&B artist, who – with his foundation – is rebuilding schools and hospitals in Africa.
Although Akon was under fire in 2007 for simulating sex with a 14-year-old girl invited onstage as part of his act during an April 12 concert in Trinidad and was charged last year for throwing a kid into the audience at a New York concert, he told NEWD that he is aware that his music speaks to millions of people.
"Music opens doors. As for me, when you are in a position to help and do something positive, you should take full advantage of it," he said.

Visitor Comments (0)
Be the first to post a comment!