Confession Booth: Immortal Life
October 2, 2012 • By Ana Valeska
Martin Luther King Jr. once said that, "Our scientific power has outrun our spiritual power. We have guided missiles and misguided men."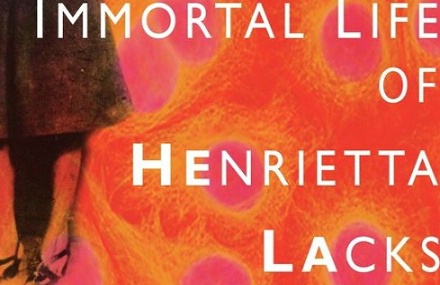 Indeed, misguided is a fitting word to describe scientists who, in 1951, used samples of a deceased woman's cancer-filled cervix (the hellish cells of which miraculously became the first to thrive outside of the human body) to mass produce "ginny pig" cultured cells unbeknownst to her husband and children. On the positive, Henrietta Lacks' cells -dubbed HeLa- led to nearly every medical breakthrough since the '50s. They paved the way for the polio vaccine and exposed the wonders of cancer, viruses, as well as the effects of the atom bomb and space travel on humans. HeLa cells controversially brought advances in cloning, in vitro fertilization, and gene mapping. Upsettingly, HeLa cells became pharmaceutical lottery, while Henrietta Lacks' family received no medical or financial gains. Lacks' relatives cannot afford medical insurance to treat their diabetes, high blood pressure, various cancers, vision impairment, mental disability, poverty and more.

Deborah Lacks was just two years old when her mother died and suffered a stroke. On account of learning about the HeLa cells debacle, wrote the following in her journal:
When people ask-and seem like people always be askin to where I can't never get away from it-I say, Yeah, that's right, my mother name was Henrietta Lacks, she died in 1951, John Hopkins took her cells and them cells are still livin today, still multiplyin, still growin and spreadin if you don't keep em frozen. Science calls her HeLa and she's all over the world in medical facilities, in all the computers and the Internet everywhere.




When I go to the doctor for my checkups I always say my mother was HeLa. They get all excited, tell me stuff like how her cells helped make my blood pressure medicines and anti-depression pills and how all this important stuff in science happen cause of her. But they don't never explain more than just sayin, Yeah, your mother was on the moon, she been in nuclear bombs and made that polio vaccine. I really don't know how she did all that, but I guess I'm glad she did, cause that mean she helpin lots of people. I think she would like that.
But I always have thought it was strange, if our mother cells have done so much for medicine, how come her family can't afford to see no doctor? Don't make no sense. People got rich off my mother without us even knowin about them takin her cells, now we don't get a dime. I used to get so mad about that to where it made me sick and I had to take pills. But I don't got it in me no more to fight. I just want to know who my mother was.
With controlled passion and patient, tutor-like explanations, author Rebecca Skloot weaves a story of how a poor, uneducated Black woman's unique gift became scientists' playground during a time when patients' rights, informed consent and HIPAA were wishful notions. Immortal Life is profoundly anthropological and biological in scope, yet manages to remain down-to-earth.
This remarkably chronicled, button-pushing book is a must-read for anyone who wants to be aware, engaged and guided to live consciously. But (channeling Lamar Burton of Reading Rainbow) don't take my word for it. A Vogue review opines that "The Immortal Life of Henrietta Lacks is a fascinating look at the woman whose cultured cells-the first to grow and survive indefinitely, harvested without compensation or consent-have become essential to modern medicine." The book is being adapted to film by Oprah. Plus, few titles boast these superlatives:
· Winner of 2010 Chicago Tribune Heartland Prize for Nonfiction
· Winner of 2010 Wellcome Trust Book Prize
· New York Times Notable Book
· New Yorker Reviewer's Favorite
· Entertainment Weekly Best Book of the Year
· O, The Oprah Magazine Best Book of the Year
· National Public Radio Best of the Bestsellers
· Los Angeles Times Critics' Pick
· Discover magazine 2010 Must-Read Title
· U.S. News & World Report Talk-Worth Title
Immortal Life continues to arrest me...schooling me on bioethics in a way that I haven't been since watching The Constant Gardner. I'm excited to join a Barry University's one-day "Power and Ethics" mini-conference in a few weeks. As I absorb this title, I'm so grateful for Henrietta Lacks. She's a big deal, no matter how humble or short her life may have been. I'm also grateful to God, the Ultimate Creator and Great Physician, the Source of immortal life.
Friends, would you consider doing yourselves a favor by reading The Immortal Life of Henrietta Lacks?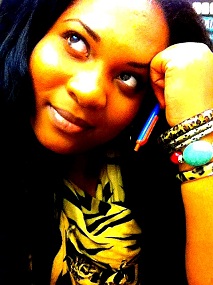 Ana Valeska is a not-so-naughty librarian, college instructor, book editor and--yeah,baby--NEWD columnist. Her forthcoming work, Tu Eres (You Are), is a devotional based on modern-day worship psalms. Ana Valeska longs to help redeem urban, young adult culture for the Lord Jesus. Her daughter, Selena, and cat, Puffles, have her wrapped around their little fingers.

Visitor Comments (1)