Album Review: Tye Tribbett's Greater Than
August 21, 2013 • By Billy Delgado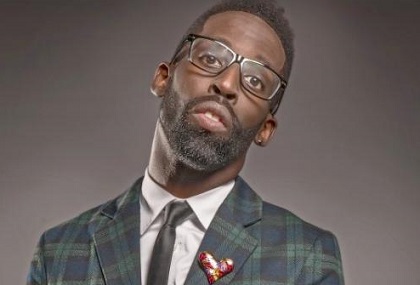 Firstly, I'm not big on traditional gospel music as we understand it. The big choir in the background and the notes I can't hit unless I'm blessed with Whitney Houston's mutant vocal capabilities. I have nothing against it. I just grew up on a more Messianic/Jewish style of worship and so I'm naturally biased. I'm not that big on Contemporary Christian music either but it's growing on me. Both styles are.
Next, I'm not fond of the Kirk Franklin style of Gospel. You know, the annoying hype man who feels like he needs to remind the predominantly female choir of the upcoming lyric. (I love women but why do these Gospel artists have mostly females in the choir?)
Lastly, I'm not into Broadway musicals but Tye can create a great soundtrack to a Broadway play. I wouldn't buy tickets for that play, but it would be sensationally arranged.
I'm trying my darn near hardest to listen to Tye Tribbett's new album with an open mind. The difference between Tye and Kirk is that, to me, Tye can sing. He's not just a conductor. Spoiler Alert: He has taken great affinity for screaming and dropping "Woo!" all over the album. Nevertheless, I've committed to completely ignoring his many "Woos!" in order to properly critique the music of the album. So here it goes…Breathe…
"Nobody" starts off exactly how I predicted and I cringe. But it's only an appetizer to what is to come.
"You are everything" turns it up in beats per minute and will definitely have the crowd chanting the "Oh" at every venue. I will be in that crowd just for that song then leave… I'm kidding.
I get lost in "You are good." The hypnotic hook is so simple yet so wonderfully true and powerful.
I'm trying to keep my head from imploding from the barrage of incessant "Woos!" from which Tribbett would not relent. I would love to isolate Tye's yelling because it would be a great sample loop on a Hip Hop track. However, I've noticed on two occasions that he does the "WOO!" while he's singing and yelling at the same time. There is only one Tye Tribbett. So, the conclusion? Tye sampled HIMSELF and he keeps pressing the "WOO!" button all over the place!
"Beauty for Ashes" sounds heavenly and I'm beginning to wonder if "Woo!" will also be shouted by the angelic hosts in the Kingdom. I haven't changed my stance on the Hype-man style of gospel. Tye can be just as distracting as Kirk. It seems as if this is a tradition that derived from the pre-projector screen days and somehow has become a mainstay of live Gospel music.
Now, before some of you Christians get tempted to go Old Testament and stone me, all is not lost! I do like a handful of songs on the album—very much, might I add. I tend to write my reviews as I listen along so you've just witnessed a softening of the heart towards the music. Happy?
I'm a happy camper when Tye keeps it simple, even the repetitive chants on "You are good," "Better" and "The Worship Medley" are contagious, which is what you want in a worship CD. You know, something that encourages participation as not everybody can whip out vocals like the plethora of talented singers featured on the tracks. Personally, I hope my church incorporates "Better" and "You are everything" in the worship lineup.
One of my favorites would have to be "What can I do" with guest vocalist KJ Scriven's commanding voice complemented by Tye. It's a sincere love song to God. I don't consider Tye an innovator, but he gets points for giving homage to secular songs such as George Harrison's "I've got my mind set on you" in his track "Stayed on You."
He also manages to put his own spin on gospel songs of other groups such as "Overcome" by Jon Egan.
Tye also goes old school on "He turned It," which is a brand of gospel music on which been bred; there is no denying that the album sounds like a huge party on a compact disc. Tye and his band bring energy which is no doubt awesome to witness live.
His songwriting and arrangements are impressive and I don't doubt dude gets excited about praising the Lord. I can think of a few churches that could use some excitement and "praise" in their worship bands. Can I get a "Woo!?"
I do appreciate the dynamics and variations throughout the songs that keep things interesting. The musicians are skilled but the actual music doesn't stand out to me. Drums are always lacking punch in the mixdown on most Gospel albums. I guess they have to be in order to highlight the massive vocals in this genre. For a musician, it must be tough to keep up with all the changes because Tye writes and arranges like he's on a holy rollercoaster.
iTunes has made purchasing music wonderful because you can simply buy your favorite songs instead of being force-fed a whole album when you only want two songs.
I liked more than a few, so much props to Tye and his ministry. I like some of Tye's older material as well so I'm not completely out of the loop. Although I am mulling over starting an online petition to ban the "Woo," Tye does bring it.
I can't help but think that rapper Pitbull is competing with Tribbett on how many "Woos!" can be inserted onto an album. Are you tired of me mentioning the "Woo?" My sentiments exactly!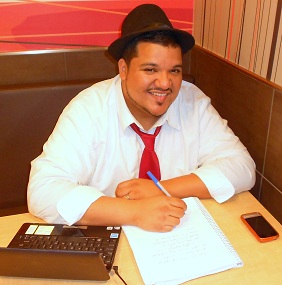 The self-proclaimed Zig Ziglar of rap, Billy Delgado, is a Music Producer/Artist and Writer by day and sleeping pillow-drooler by night. He is currently producing the debut album for his band The 288's, a God-inspired Hip Hop/R&B group that combines soul-baring lyricism with an electric innovative sound, breaking from the norm and reaching all cultures & ages (save senior citizens). He still can't believe he's a family man with a beautiful wife Mari & three boys Chris, Nelson and Joshua, so he continues to pinch himself silly to this day.

Visitor Comments (1)