Just Thinking: Deep Despair
February 5, 2014 • By V. Knowles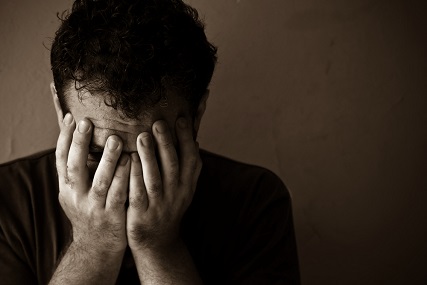 A man posed the following question to Joyce Meyer, author of the book, Enjoying Everyday Life.
"My wife has asked me for a divorce. I have lost my job. My savings are almost depleted and there are no job prospects in sight. How can I find contentment?"
An intriguing inquiry, and immediately I started reflecting about this idea of contentment.
Since evil is rampant and iniquity abounds, this world is not prone to happiness
Where it does exist, it is at best brief, fleeting and not permanent.
Without effort or thought everyday of our lives, there is something with the potential to make us discontent.
We live in a fallen state where we are always inclined to see and recognize everything that is wrong and negative. So happiness is not a privilege nor a right. We must pursue it. We have been admonished, "Ask and it shall be given, seek and ye shall find, knock and it shall be opened unto you."
Notwithstanding the preachers on Christian television, that is not an easy undertaking because this unforgiving earth can seem so unfair at times, as all around us everybody else appears to be enjoying a free ride.
Consider the discordant laments from some surprising individuals:
"My God, my God, why have you forsaken me? Why are you so far from saving me, so far from the words of my groaning? Oh God I cry day by day, but you do not answer and by night but I find no rest."
King David.
"Why is light given to him who is in misery and life to the bitter in soul, who long for death, but it comes not and dig for it more than hidden treasures, who rejoice exceedingly and are glad when they find the grave?"
Job.
"Why does the way of the wicked prosper? Why do all who are treacherous thrive?"
Jeremiah.
"But as for me, my feet had almost stumbled, my steps had nearly slipped. For I was envious of the arrogant, when I saw the prosperity of the wicked."
The Psalmist Asaph.
There are times in life when the crushing weight of despair threatens to break us and suicide becomes a viable option. Indeed, I dare say many have chosen that route.
However, you only have one life to live and you must fight for it.
You must say to yourself, "No. No.I am not going out like this."
During those dark days when you are a student in the school of hard knocks or enrolled in the university of adversity, you must learn to be content.
Moment by moment, step by step, you must grasp hold of anything good, noble and worthwhile that will enable you to make it through the day.
Success will not come tomorrow if you do not survive today.
Disregard the courses on self-actualization. They are inadequate and only go so far.
You cannot repair yourself.
You need a teacher, mightier, stronger, wiser than you who can take you all the way.
You must develop a deep, personal and abiding relationship with a loving God and remain in the company of fellow believers in the household of faith.
You must whip and subdue your emotional state, bring your body under subjection and become disciplined and intentional to win the war of contentment.
If, while reading this, you are hurt angry, bitter or at the brink of caving in, I want to assure you that if you persist in pressing for your happiness it will get better.
You must" see" farther than the tears in your eyes will allow you to "look."
After weeks, months or perhaps years languishing and groping about in the valley of gloom, despair and death, the day will come when you arrive at a level of maturity that declares, "your words were found and I ate them, and your words became to me a joy and the delight in my heart."
With flint-like resolve, you will determine, "though the fig tree shall not blossom, nor fruit be on the vines, the produce of the olive shall fail and the fields shall yield no food, the flock shall be cut off from the fold and there be no herd in the stalls, yet I will rejoice in the Lord; I will joy in the God of my salvation."
Finally, I hasten to remind you that this temporary journey through this vale of suffering and grief is not the end of the story.
During the sojourn here, you may be tempted with many choices, yet eternity has only two.
Which one is for you?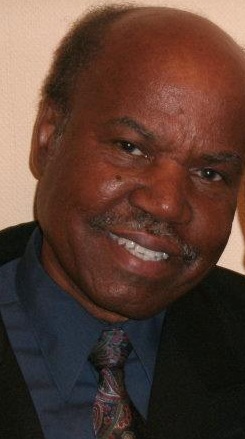 V. Knowles is a husband and father with an interest in penning issues that serve to uplift mankind. He melds his love for Classic literature, The Bible and pop culture - as sordid as it may be - into highly relatable columns of truth, faith and justice. Hence the name: Just Thinking. If he's not buried in a book or penning his next column, you may find him pinned to his sectional watching a good old Country and Western flick.

Visitor Comments (0)
Be the first to post a comment!