Just Thinking: The Case for Jesus
March 5, 2014 • By V. Knowles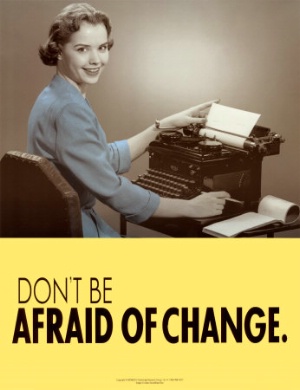 My wife is selling a house in Jamaica that has been in her family for more than 50 years.
In a recent commentary, political pundit Patrick Buchanan bemoaned the loss of native taxi drivers in New York City. He remarked that essentially they have been forced out of the occupation by Bangladeshi immigrants who comprise more than 90 percent of the taxi employees.
Director Spike Lee recently criticized New York City's gentrification. He said gentrification has little regard for people who have a culture that's been laid down for generations.
Depending upon which side of the equation your sentiments fall you will heartily concur with one of the above statements and you would be wrong. They are different sides of the same coin.
Moreover, they are not in keeping with principle of freedom of which this country is founded or its motto of equal opportunity for everyone.
When America was settled, there was no occupation or neighborhood designated for any group of people forever.
Notwithstanding your disdain or dislike, change will and must come.
We change our diet.
We change our minds.
We change our jobs.
We change our homes.
The problem is, however, many people do not readily believe or accept change.
So when anything that he or she holds dear, familiar, important or as an ordained status and position becomes threatened or disappears, that person becomes angry, frustrated and bitter.
We become destabilized as everything we have known slides into the distant past.
Therefore, to stem the rising tide of change we attack and consume each other. We establish Ghettoes, Sundown towns (places where people of color were not allowed after sundown),segregation.
We form gangs, Ku Klux Klans and Neo Nazi groups.
Our entire universe is wrapped in places, like-minded people and things.
Like Queen Elizabeth I, you live entirely for this world and you despise anything that severs your connection to it or the state as you have always known it.
You have a prescription for life and you are willing to fight tooth and nail to ensure that it is filled or carried out.
Therein resides the seed of our discontent.
Petulant people seeking perfection in an imperfect world.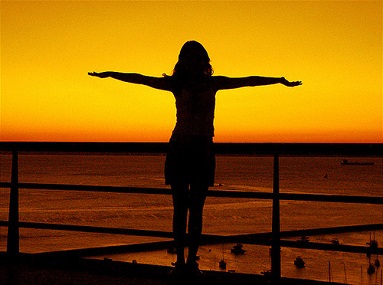 It is futile to resist the winds of change. Change is like a hurricane, you are unable to resist its force.
Your only hope is to find cover and safety in a sound and secure structure, someone like Jesus.
You must come to grips with it and concede, "The earth is the Lord's and the fullness thereof." It is in Him that we live and move and have our being.
He performs his mighty acts after the consul of his own will. He does not solicit your opinion or request your permission.
He can lift up one and debase another and no one can prevent Him or tell Him, "No."
Once you understand that, you will lay all your worries and cares at the foot of the cross and walk away with a new attitude. You will stop regretting what you have lost and be glad for what you have left. After placing your whole world in his hands you will arrive at a place where nothing moves you.
Even though life is constantly changing, you will rest assured that He is constant.
He is able to make even your enemies to be at peace with you.
They can never force you out of a job or your purpose.
He owns the cattle on a thousand hills and there is one reserved for you and no one can deprive you of it.
As you focus upon Him, your mind will become settled in these uncertain turbulent times.
You will arrive at the point where you fully grasp what Corrie Ten Boom meant when she advised us "whatever we possess hold very loosely." Life is fleeting and nothing lasts forever.
Consider for a moment the lives of Alexander The Great, Mahatma Gandhi, Nelson Mandela, J P Morgan, John D Rockefeller or Steve Jobs. No matter how noble, powerful or wealthy, there comes a time when life demands that you give way and there is absolutely nothing you can do about it.
However, if you have developed a deep, abiding and personal relationship with Him the anthem of your life will become:
We have an anchor that keeps the soul,
Steadfast and sure while the billows roll,
Fastened to the rock which cannot move
Grounded firm and deep in the Savior's love.
Then you will stop acting or responding in fear because He does not give you the Spirit of fear.
Finally there is universal agreement between scientists and theologians that this earth has an expiration date. The only difference is how and when.
If the scientists are right and you lived for Him, you would have tried to make the world a better place and there is nothing wrong with that.
If they are wrong , you would have just gained everything for all eternity?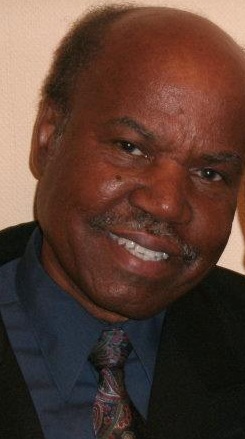 V. Knowles is a husband and father with an interest in penning issues that serve to uplift mankind. He melds his love for Classic literature, The Bible and pop culture - as sordid as it may be - into highly relatable columns of truth, faith and justice. Hence the name: Just Thinking. If he's not buried in a book or penning his next column, you may find him pinned to his sectional watching a good old Country and Western flick.

Visitor Comments (0)
Be the first to post a comment!