Are There Any REAL GODLY Single Men Out There Anymore?
July 1, 2015 • By Tobi Atte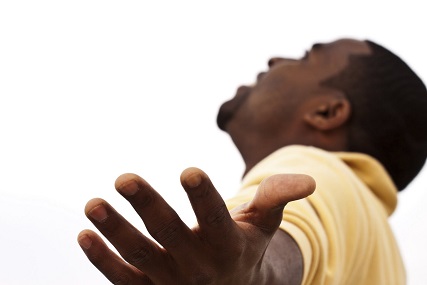 Let's get to the bottom of this together!
Over the last several months, I have gotten multiple emails, calls and questions about the apparent absence of REAL CHRISTIAN singles out there.


Although admittedly, I get more of this question from women, it's important to note that the questions seems to be a concern for men, too!

Over and over again, I hear that singles who are actually REAL Christians are very hard to come by. I hear that many people say they are Christians but sooner than later, they behave in ways that makes one wonder if their relationship with Christ is real. I also hear that the few who are, seem to be taken already.


If this is true, why is that the case?
If it is not, why is that the impression?
If this is true, then this is a real problem and I want to help get to the bottom of it...but I need your help.

So…help me get to the bottom of this by answering only 8 questions.


I have created two SEPARATE surveys (ONE FOR SINGLE CHRISTIAN MEN AND ONE FOR SINGLE CHRISTIAN LADIES)
I think this is such an important question to answer and figure out…so SPREAD THE WORD!
SHARE THIS PAGE/LINK WITH YOUR SINGLE CHRISTIAN FRIENDS AND HAVE THEM TAKE THE SURVEY TOO.

I can't wait to see the results! I will share the results either via a blog post or as part of a webinar series in development.

Here they are! CLICK ON THE APPROPRIATE SURVEY BELOW AND REMEMBER TO SHARE.
Tobi Atte is a certified Neuro Linguistic Programming Practitioner, motivational speaker and the writer behind IJustMetMe, a lifestyle website for young adults who need a good dose of daily inspiration to tackle tough life issues. Tobi is also the author of the new book How to Make Sure Your Values are Aligned: A Guide to Avoiding Relationship Frustration. For more on relationships, motivation, fresh perspectives on faith, personal improvement and more, read/learn more at www.ijustmetme.com, watch him on YouTube HERE and download his free e-book HERE.

Visitor Comments (0)
Be the first to post a comment!